Pros and Cons of Advantage Play at Slots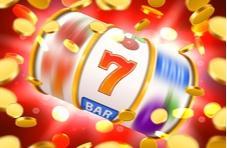 Online slots is basically a luck-based game. You choose your deposit, spin the reels and wait to see if the Random Number Generator that determines the results of a spin will give you a winning combination or not. Playing slots can be a great way to win a huge payout or even a jackpot payout in seconds. But there's no guarantee of a win.
That's why some players prefer to apply advantage play to their slots gaming adventure.
Advantage Play
In slots, advantage play involves winning money left by less knowledgeable players.  Advantage players take advantage of promotions, casino hosts, loss rebates and other marketing tactics. They seek out machines or dealers that are error prone or look for casinos that have incorrectly implemented or misunderstood the rules of new games. 
Advantage play is more common in games such as blackjack and poker. In such games, advantage players us common advantage-play techniques such as counting systems that monitor already dealt cards in order to estimate the value of those that remain in the deck,  "shuffle tracking," "hole carding" where sharp-eyed players profit from careless dealers who unwittingly reveal tiny portions of the cards or memorizing strings of cards in order to predict when specific cards will be dealt after they are next shuffled.
Richard Munchkin, a professional gambler, co-host of the radio show "Gambling With an Edge" and author of "Gambling Wizards" says "I think every game can be beaten.  For example, certain slot machines must pay off their jackpots once they have accumulated $30,000. At $28,000, a slot machine might be a play" — gambling argot for something that can be bet on advantageously — "and there are slot teams that specialize in this. I know people who clock roulette wheels and others who can control a single die at craps."
Advantage Play Methods for Slots
Even though table games are considered the best games for advantage play, there are ways to use advantage play in slots. Some include:
Big Progressive Slots Jackpots
Some slot machines include a progressive jackpot in which participating players add a small amount to their bet to compete for the progressive jackpot prize.  When one player spins the spin that triggers the jackpot prize, he wins all of the accumulated bets of all participating players.
Advantage play experts advise that gamers wait until a progressive jackpot grows bigger than its original value before joining the jackpot game. For instance, with a slot that has a starting jackpot of $10,000 and base RTP is 95%, once the jackpot grows beyond $150,000 (150,000 – 10,000 = $140,000 contributed by players) the game will start offering a long-term advantage and it will be the right time to join in. 
Even if your odds of winning a big jackpot on a single spin aren't great, it's clear that your chances improve  the more you spin the reels. On the downside, playing a progressive jackpot game is challenging because the odds are against you. On the plus side, you have the chance to win a big prize for a small deposit.
Bonus Accumulator Slot Machines
Advantage players tend to seek out bonus accumulator slot machines. Those are the slots that have meters that you fill by earning special symbols.  When the meter fills, you achieve a bonus payout. In the long run such machines give you an edge. However, you should wait for a bonus meter to be nearly full before you start playing.  Once again, there are no guarantees with such a machine but there's more of a chance of enjoying long-term profits with such a machine.
Most accumulator slots are online but even there, it's not easy to find them. Such machines give more consistent wins than other types of machines.  So even though the payouts are lower, they come in at a steady clip.
High RTP and Bonuses 
Both land-based and online casinos offer promotions which are designed to encourage more gaming. The bonuses vary, based on the casino. Land-based casinos generally give casino-affiliated bonuses -- free drinks, meals, discounts on hotel stays, limousine transportation, bottle service, etc. Online gaming sites feature real money bonuses including free spins, cashback deals and deposit bonuses.
Advantage players try to get the best of all worlds by combining a bonus with a high-paying slot. This happens most frequently when playing online. You can combine generous rewards and bonuses with a high-paying slot machine for a guaranteed profits.
Keep in mind that, with this strategy, you'll be investing a lot of time looking for great deals and rewards. The question that you need to ask yourself is, is it worth your time to search the internet to find the best bonus programs? If it is, you can anticipate bigger payouts in return.  
Mystery Progressive Slots
Whereas most progressive slots determine when a jackpot is paid randomly, a mystery progressive slot machine pays jackpots at a specific amount. With such a game you can predict exactly when the payouts will be delivered. The jackpots are smaller but more consistent. 
Casino advisors say that you should play a mystery progressive slot as soon as possible to gain an advantage. You don't want to wait too long because another player might step in and play for the jackpot before you.  With a mystery jackpot you know exactly when the payout will be delivered and you can use a formula to calculate when to start playing.
Slot machines are basically random but not completely. Advantage play on a slot machine can bring you good results along with a fun-filled gaming event.