Gaming Ideas That Failed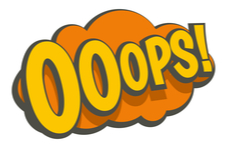 Mobile Casino South Africa games have changed a lot over the years. Slots were invented in the waning years of the 19th century. For most of the 20th century slot machines featured three-reels and 1 payline which satisfied slot aficionados at Vegas casinos and other slots venues.
Over the last 50 years, slot machines have morphed. Today, you can find slot machines that feature a wide range of different types of content, engaging challenges, games that involve a measure of skill and more.
Game designers know that it's important to keep refreshing the genre with innovative ideas so that things stay fresh. Over the years, there have been some interesting innovations that worked – 243 Ways to Win, bonus games, respins, cascading reels and more. But, alongside the successful slots innovations, there have been experiments that failed.  Some of them are gone for good while others may be reimagined in the future.
Check out these gaming machine fails - NOT at Springbok casino - and consider whether you think that they should be given another try.
Virtual Reality
Virtual Reality (VR) started to become popular about 5 years ago and in the following years, it became a standard feature of the top console gaming experience. VR involves wearing a headset while playing so the player feels himself to be completely immersed in the virtual world of the game.
A few sites have set up slot machines in a VR environment so people can play traditional slots while they are made to feel as though they're in a real casino space. A few popular slot machines were reimaged as VR slots that offered the player a first-person view when he put on a VR headset.
 
At the beginning, these games showed promise but as time has gone on, the casinos have come to the conclusion that there's not really a market for VR slots and there have been no further moves to continue the development of additional VR slots.  
Seven-Reel Slots
First there were three-reel slots. Then five-reel slot machines. Soon after, six-reelers. A few years ago, someone thought that it would be a good idea to make a seven-reel slot machine. The idea sounded intriguing but they didn't appeal to the gaming public. Slots enthusiasts didn't see anything interesting in a seven-reel machine – the features and payouts were the same as any other slot machine. The big difference was that the reels were more bunched in together.
Spiral Wins
The spiral win mechanism was introduced in a game in 2017 but it resulted in confusing spiral patterns that gamers found frustrating. The game involved wins that were formed in clusters when symbols appeared from the bottom left-hand corner and  moved around the outer rim of the reels. eventually making their way to the center of the reels and then exit through a keyhole. 
Live Dealer Slots
Live dealer games have proved to be very popular over the last 2 years. Many of the top online casinos are now offering players the opportunity to play live roulette, poker and blackjack where the player plays the game against a real live dealer. The player can see the dealer via live streaming as the dealer shuffles the cards, takes the bets, makes the plays and pays out the wins, all while chatting in the same way that a live dealer would do in a real brick-and-mortar casino.
Game developers tried to bring that atmosphere to the slots room but unlike the other games where a dealer's involvement makes the game more "real," in the slots room, the only thing that the dealer can do in real time is to spin the reel. That's kind of boring and the idea never came to much.
Increasing bet level after a win
Resetting bet level to base amount after a loss
This never caught on. Gamers like to set their own bets. That's part of the fun of the game. 
720 Ways to Win
One of the biggest slots hits of recent years was the 243 Ways to Win slot machine. 243 Ways to Win was a five-reel, three-row machine which bypassed standard paylines in favor of creating matching combinations on adjacent reels. The possible win combinations added up to 243, making it an attractive machine with good payout possibilities. 
Game developers figured that they were on a good thing so they moved on to 720 Ways to Win. In the end though, 720 Ways to Win wasn't much different than 243 Ways to Win. It didn't offer much more in gaming entertainment and many people found it to be confusing. The idea petered out quickly. 
7×7 grid slot machines are popular in some online casinos thanks to increased payout combinations and more features. But for the most part, players weren't willing to abandon the familiar 5-reel slot machines just so that they could spin 7 reels.  Progressive jackpot slots were released at roughly the same time that the 7-reel slots came into the market and gamers found the jackpot games to be more alluring.
Also, the 7-reel slots were, graphically, inferior. Early 7 reelers' backdrops were muted and bland and, many felt, just plain ugly. By the time the gaming companies realized that players were boycotting the new 7 reel slot machines because of their looks, the momentum had been lost and no one has tried to regain it.
Finally, and more importantly the 7 reel slots are not mobile friendly. In an era in which most online gaming takes place on mobile, that's a significant problem. Today, smartphone and tablet accessibility dominate the online casino market. The 7-reels slots don't fit in with that – they are cumbersome for smartphone users and have poor graphics. It's hard to see the action on a mobile screen. Since players don't see any real advantage to playing on a 7-reel machine, they're happy to stick to the five-reel games.
Generic Wagers
Generic wagers involved allowing the player to set a generic betting strategy and from there on, letting the machine place his bets for him. When the generic betting is activated, the strategy selected places the bet according to the strategy. Players can turn the strategy on or off as they wish.
Some strategies might include:
Skill-Based Bonuses
There have been, over the years, a few slot games that have added an element of skill into the mix. One attempt was made to add bonus rounds that required you to demonstrate some skill. The problem was that slots players aren't used to laying slots with any skill involved  and they weren't interested. The experiment was never repeated.
Poker
Some of the failures occurred with other games, such as poker. 
Webcam Poker
Game developers wanted to find a way to create an online poker option that would give players the ability to watch their opponents' faces, just like in a real-life poker game. Next to building a strong hand, determining whether your opponent is bluffing is the most important aspect of poker. 
Manufacturers thought that a webcam poker game would solve the problem. The idea was that players would be visible via the computer camera so opponents could see them and they could see their opponents. The game launched in 2011 but most players didn't turn on their cameras so a table full of players would often consist of one or two players with their cameras on and the majority who kept their webcams off. 
These poker games never became very popular and you can't even find them in the online casino today.
Duplicate Poker
Duplicate Poker is a game that was once introduced at land-based casinos. It didn't become popular but it's an intriguing concept so we are including it here.
Gamers who want a simple spin-and-win game go for the slots but those who want a game that involves some skill generally choose poker. If you are skillful you can enjoy some good profits.
Yet ultimately, poker players are dependent on the hands that they're dealt. Knowing what to do with those hands is where the skill comes in but if you get a lousy hand, all the skill in the world isn't going to turn that hand into a winner.
Duplicate poker was conceived by Danny Kleinman and Bruce Altshuler as a way to take the randomness out of poker. They introduced it as a land-based poker game where players at two or more tables receive the same cards, dealt in the same sequence.
That results in every player receiving the exact same cards as one of the players at the 2nd table. The goal is to make better decisions than the player who is playing "your" hand at the other table. 
Duplicate poker made a lot of sense as a game in which player skill was tested.  But the results of the game are entirely determined by skill. The lack of randomness was seen as the reason that it never caught on – ultimately, poker players want some chance in the equation.