What's Shaking on the Slots Scene at Springbok Mobile Casino South Africa?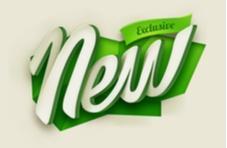 If you are a regular at Springbok Mobile Casino South Africa you will know there are a couple of sensational Real Time Gaming (RTG) slots baying for your attention.  As a service to all you players out there, we put Diamond Fiesta and Vegas Lux through their paces… and wow are we glad we did!
Our motto at Springbok Casino is 'Win Big' and in both instances we managed to do exactly that.  Aside from triggering a beeuuttiiffulll bonus feature in both the games, there was a generous supply of standard pays, many of which were powered by wilds that made a delightful habit of hogging the reels.
If you have got a couple of bucks to spare – and you are prepared to adopt our 'winning' strategy – here are the super slots showstoppers that debuted in our download, instant play and mobile casino South Africa in May and June respectively, this year! 
Diamond Fiesta Slot - A Jackpot Diamond Party with a Ghoulish Mexican Twist
What is the stand-out feature of the second of two Real Time Gaming developed video slots dedicated to the Mexican Day of the Dead?  Well, that is a bit of a loaded question.  Why?  To be honest, there are so many ways to win in Diamond Fiesta slot, it is difficult to pin down the best!  Let's get started with how you can convert Springbok Mobile Casino South Africa into a self-sustaining generator of crisp hard cash. 
At first glance Diamond Fiesta may seem pretty low key but in reality, it pays out with the alacrity of an ATM on steroids.  Winnings are not necessarily in big fat R100 bills but they are enough to get the betting balance shifting nicely in an upward trajectory.  What is noticeable almost immediately is the dogged appearance of Senor Skull on the reels – and Senor Skull is the wild that completes line wins with a vacant stare and the clack of mandible on maxilla.
Hang onto Your Sombrero in the Re-Spins Feature  
If truth be told, the wild wins may be amazing in frequency but they do not hold a candle to the innate cash generating power of the diamond scatter.  Here again the gem in the feature is denoted as a dazzling eye in the skull of a long dead hombre.  Hit six or more scatters anywhere on the gaming interface and you will bank a bit but more importantly you will activate the re-spin feature… and what a feature it is.
During the re-spin bonus feature, the activating scatters are held in place for three re-spins and when diamonds fill the four quadrants… it is showtime with a capital 'S'.  For each diamond that appears in the designated position you are granted three additional reel re-spins and – wait for it – the reels expand by one.  The more diamonds there are, the more re-spins you earn and the larger the reel set grows and grows.
Win Massive Bet Multipliers and Fixed Jackpots
Apart from the sheer spectacle of the expanding reels, there is a fixed jackpot or bonus prize tucked away under every diamond that appears onscreen.  This time the wins are not chicken feed as you can bag up to 250 x your bet.  You can also scoop up the Mini, Minor, Major or Mega Jackpot, all of which have the jackpot totals posted onscreen as an added incentive to bet, spin… and win.   The jackpot you are entitled to is entirely dependent upon the size of your wager - and that is where our betting tactics paid dividends but more about that later.
Tune into Our Slots Playing Tactics at Springbok Casino 
Right, now down to the mechanics of how we ended up with more than R475 in our Springbok Casino account. As all smart players do, we started off with a comparatively low wager of R5 per spin.  The moment the wins started rolling in we upped the wager to R25 a pop and within no time at all - about four to five spins later - we triggered the recurring Jackpot Diamond feature… and that is when the fun really started. 
After earning 15 re-spins just like that we managed to cover the largest available 8 x 4 reel grid with diamonds.  By the time the prizes had been revealed and totted up we had banked a cool R350 in bonus cash right here at Springbok Mobile Casino South Africa!  What is the moral of the story?  Well, the trick is to strategically increase the bet size but only when you start pulling the payouts quite regularly.  If you are lucky – and we are sure you will be as that is essentially what Springbok Casino is all about – you will trigger the bonus feature and be in line for the big paying major and grand jackpots.  Got it?
Vegas Lux Slot - Low Variance with a Free Games Bonanza 
Vegas Lux slot oozes the well-oiled slickness of the city the delivers fast cars, kitsch casinos and lots of money.  Open the game in your browser and you'll meet sexy showgirls, suave high rollers and dozens of gemstones that have been cut and polished to resemble the icons in a pack of playing cards.  That's great and all – but what can you expect in terms of rands and cents?
Pays All Ways 
To start off with, Vegas Lux is a 720 payline All Ways Pays (AWP) slot – and that of course means you get paid out when symbols line up from right to left and left to right!  You can also win up to 1,000 x your wager in the base game.  What is the average win frequency like?  As it is a low variance game, you are guaranteed a steady stream of payline hits aided and abetted by the flashing neon wild sign that was a constant companion on our visit to Vegas via Springbok Mobile Casino South Africa.
Free Games with Big Stake-Related Wins 
It is, however, not only the wild that hangs around to deliver positive results...  There is a free games bonanza integrated into play that is exceedingly quick to trigger and exceedingly generous when to comes to paying out in ZAR. 
How did we tip the scales when we played Vegas Lux AWP slot right there at Springbok Casino?  We quite easily managed to activate 24 free games in the first 10 spins of the reels – and by chance the stake at the time was R25.  How much did we bank in rands and cents?  A grand total of R817 – and that is when we did the smart thing and quit for the day!
Having said all that, there may not be a guarantee that you will win every time you load Springbok Mobile Casino South Africa onto your phone.  Gambling is essentially about having fun and if you do win a few rand here and there, it is the cherry on the top!  What is good to know is the new additions to the Springbok Casino slots suite do have the capabilities to pay out wads of money rather frequently…  The amount you stand to gain is essentially up to you – and directly determined by the size of your wager.