Will Live Dealer Online Gambling Slots Ever Be Available?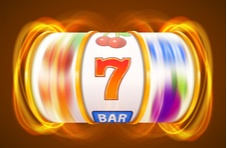 In the last few years, live dealer online gambling has become popular at casino sites. Live dealer games stream action from a land-based studio onto your PC or mobile screen so you can watch the live-action while you play against a live dealer. The live-action games allow the player to enjoy a brick-and-mortar casino atmosphere while he plays on his gaming device from the comfort of his own home.
Slots are the most popular gaming event at the online casino, which brings up the question – could it be that live slots will be available to our Springbok casino online gaming public anytime in the future?
Live Games
Online casinos that offer live dealer games focus on traditional casino games such as poker, blackjack, and roulette. Those are games that have traditionally been played against a live dealer in traditional casinos – at the blackjack, roulette or poker tables in the presence of fellow players.
Slots, on the other hand, were developed as machines. Slots gamers have played the machines ever since the first slots were introduced in the late 1800s.  Originally, there was a third party involved in the form of the proprietor of the shop or salon where the machine was located. That person would pay out the prize for machine wins. Once the slots were incorporated into Vegas casinos, the casinos paid winning payouts – those payouts were automated by the automated coin hopper which was introduced in the '60s.  
The concept of live slots is new. A live slot machine features a studio set-up that allows for live games along with a human dealer. A live slot machine is similar to a traditional slot in that you choose your bet size and try to create completed combinations. But it's a bit different as well.
For one thing, a spinning wheel is used to determine wins and losses. After the player decides on his bet size, the dealer spins the wheel. The varying credit values and bonuses are marked on the screen. You achieve a win if, when the wheel stops, the indicator point to a credit value or to a bonus.
As with the other live dealer games, the player can communicate with the dealer using the live chat box located at the bottom of the game screen.
The Future of Slots?
Game designers have been talking about developing live online slots for quite a while now but to date, such a slot has been tried only on a limited basis. Why?
For one thing, people are used to playing slot machines independently. They don't need anyone to spin the reels – they can do everything quickly with their own click of their mouse or swipe of their finger. They control all of the action, the spins, the deposits and every other facet of the game without any need for outside intervention.
Yet many people are intrigued by the idea of a live dealer slot because it offers something different – human interfacing combined with the convenience of online entertainment. Instead of spinning the reels of a slot machine over and over by yourself, you can turn your slots gaming into a social interaction. 
Live dealer slots hold the same promise plus more. As you spin the reels, you can chat with the dealer and get her feedback, suggestions for bets, ideas for other games, etc. Even more exciting, in the prototype of live dealer slots that has already been released,  it presents a different type of gaming event. Instead of pressing the button on a reel-based machine, the dealer spins a prize reel and then watches with you to see what payouts are triggered.
Past Live Dealer Slots
In the past, live dealer slots were not well-received by the gaming public.   Some of the reasons for past failures include:
Expensive
The live dealer slot machine is more expensive to play. Slots players often prefer games that don't demand a large investment – that's why they head for the machines that can be played for as little as $1.  In terms of minimum spin costs, live dealer slots are comparable to games at brick-and-mortar casinos, which can be expensive. 
Live dealer games are more expensive to run (dealers must be hired to run the games), and therefore, that cost is passed onto the gamer. Perhaps some VIP gamers don't mind paying extra for a live dealer slot game but in general, most slots aficionados are happy to forgo the live dealer aspect of the game and pay less to play.
Commitment
Live dealer games such as blackjack, poker, and roulette weren't very popular when they were originally introduced but developers stuck with them and, little by little, more and more players were drawn to them. Game development companies haven't showed the same level of commitment to seeing live dealer slots through to the next stage. 
The question is, if game designers pay the same kind of attention to making live slots work as they did to other live dealer games, could it take off? For the most part, developers seem to be staying away from live slots but some players would like to see the online casinos give online slots another try. 
Disappointing Format
The first live dealer slot was a spinning wheel that was too similar to Wheel of Fortune to really make an impact. Slots enthusiasts have suggested that for live slots to succeed, future liv slots should resemble standard slot machines and shouldn't look like a variety game. After all, when all is said and done, slots gamers want and expect a slot, not a hybrid. 
No Need
As mentioned previously, whereas table game enthusiasts see value in playing a live dealer version of roulette, poker or blackjack, slots players don't find that same value for their game choice.  While it's fun to chat with a dealer while you spin the reels, at the end of the day, live slots don't offer enough excitement to justify the increased cost of playing. 
Future
Will live slots ever become a "thing"? Right now, it doesn't seem likely. But if game developers can come up with a slot that is different enough from the regular slot machine and has enough extra elements to make it worthwhile, it could make a comeback, especially in these months when people are looking for more home-based entertainment options.