What are the Best Bonus Game Online Slots at Springbok Casino?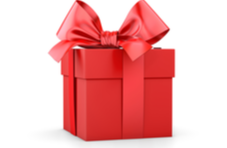 Have you have ever wondered why slot machines take up most of the floor space in Vegas?  Stop wondering as the answer is simple – it's all due to the delectable bonuses!  One arm bandits and fruit machines are abundant at B&M casinos – and they too offer multi-payline, graphically rich modernised slots.  That said, they're yet to compare with the vast selection of best online slots available at Springbok Casino, which are stacked with many more bells, whistles and big juicy bonus-generated wins!  
Do you find that hard to believe?  How about taking a little joyride as we explore some of the really dazzling video slots that you can play right here and right now at Springbok Casino!  What do we rate as dazzling?  First off, these casino games are not only graphically awesome – with animated characters virtually popping out of the screen – they are remarkably rich in bonuses… you know, those gratuitous giveaways that have the potential to pay out thick wads of bank notes?
Find Loads and Loads of Bonus Game Online Slots  
Before we begin our journey, let's be clear on one thing – the RTG slots featured right here are not the sum total of the bonus-imbued casino games that you have unfettered access to at Springbok Casino.  They are but a tiny sample of what's hot at the number one gambling destination for South Africans.  If it is an exhaustive list you are looking for, here's a little tip – head over to the online slots tab where you'll find an expansive list comprising a hundred or so titles that are neatly arranged for your enjoyment!
Hot Picks - Top Two Online Slots at Springbok 
Right, now back to business.  For our purposes we are going to zoom into two slots online that really are jam-packed with bonus features.  They are the sparklers and the games that offer a more multifaceted gambling experience, over and above the conventional bet, spin and win.  Now without further ado, here is our pick of the best bonus game RTG slots at Springbok Casino:
1.  
The Elf Wars - The Santa Slot with a Winning Side Bet
Load The Elf Wars onto your desktop or phone and you are already a winner.  Why?  Well, you can basically buy access to one of two lucrative bonus features.  In truth, there are four bonus games but two are triggered by good elf scatters and two by bad elf scatters.  The bonus games are the main event… now for the sideshow.
In our #1 title on the best online slots list there are two wilds in play in the base game – Rudolph and Santa.  There is also a progressive jackpot, a top win of 2,000 x the stake and the all-important Feature Guarantee side bet that weighs in at 10x the line bet.
Guaranteed Access Bonus Games 
How does the Feature Guarantee work?  In a nutshell, it basically guarantees access to one of the four bonus games – all of which can be re-activated:
Santa Strikes Back - seven free games with increasing win multipliers
Jackpot Spins - a segmented money wheel where you can win – wait for it – a progressive jackpot, up to 100 x your bet or access to the Santa Strike Back feature!
Rudolph Revenge - seven free games with 2 x multipliers and expanding wilds with 3 x multipliers
Rudolph Rampage - a pick me bonus game that unlocks up to 50 free spins with multipliers clocking in at up to 7 x!
In our little foray into the best bonus game online slots – more specifically Elf Wars – we gained entry to Rudolph Rampage and won 10 free games with 4 x multipliers plus a reel re-spin.  Guess what the total winnings were?  A cracking R711.20!  Now that is what we call an eye-popping real money bonus bonanza!
2.  
Megaquarium - A Mega Game with a Big Bonus Extension
Megaquarium may have a fishy theme but there is nothing fishy about the way you can reel in the big wins.  In fact, the second game that we think is deserving of its status as the best bonus game online slots has a top win of 10,000 x the stake, a pretty impressive progressive jackpot and a wild that automatically doubles all wins. Hit the free games icons and that is when the fun starts in the form of seven free games with 2 x multipliers.
Get Additional Free Games and Random Prizes Just Like That! 
That probably sounds pretty innocuous but when the bonus extension icons appear, you will initially get three extra free games where reel five is wild.  You will also get up 'gimme' of between 2 x and 100 x the bet randomly awarded after each spin!  That is not the end of it – there are Super Game and Mega Game bonus extensions too that increase the existing number of free games by three apiece.  They also deliver random prizes of up to 500 x the bet!  That effectively means you can bag up to 16 free games provided the bonus extension symbols keep on coming your way.  
You can also bank a flurry of free prizes that escalate as you forge your way through the multi-level big bonus giveaway!  Now how is that for a magical online slots experience? 
Sign Up at Springbok Casino - Bank Big Bonuses of Your Own
You're now familiar with two sizzling hot RTG video slots and you have got the lowdown on the all-important bonus games… so what are you waiting for?  If you are still not convinced that you can win big playing online slots, why not give The Elf Wars and Megaquarium a dry run in the free-play mode? 
Once you've spun the reels for free, you will be so blown away by the bonus games that you will want instant access to the action in rands and cents!  That, of course, simply entails hitting the 'Sign Up' button at the top of the page, entering your information online – and funding your newly opened Springbok Casino account!  There is even a free welcome bonus for your efforts…