6 Top Random Jackpot Slots Available at Springbok Casino NOW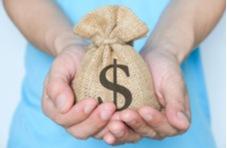 Casino games are by definition games that you can play with real money, for real money.  They are available in all sorts of cool configurations, none more so than the games arranged under the slots tab.  Along with the standard kinds of slots that have standard in-game features, you will find RTG's random jackpot slots right here at Springbok Casino.  What does that mean in terms of winning genuine currency?  Let's take a look and see!
What are Random Jackpot Slots?  
When you venture into the wonderful world of casino games, hitting a jackpot is probably your key quest. Jackpots are the pots of money that essentially drive millions of players to online casinos just like ours.  The allure of being the 'chosen one' is what prompts so many of us to play casino games… but what are random jackpots – and how do they differ from the progressive jackpots that we all know and love so well? 
First off, random jackpots are exclusive to the Real Series of Slots – a unique suite of 5-reel games developed by Real Time Gaming (RTG).  As we are sure you are already aware, Springbok Casino is a proud supplier of RTG developed casino games.  That means you too could become a beneficiary of a random jackpot… and a large one at that!  
Right, back to the 'random' in the jackpot.  In conventional progressive slots you usually have to play a maximum bet and hit a specified symbol combination to unlock the jackpot.  In real terms that means hitting five wilds on an active payline.  The chances of doing that are slim at best. 
When it comes to RTG random jackpots, however, you don't have to do anything at all to be eligible for the honey pot.  All you have to do is play the game in the real money mode and pray for luck to intervene.  Why?  Well, the jackpot can be randomly awarded after any spin of the reels, regardless of whether you have lined up a payout permutation or not!
What are the Odds of Hitting a Random Jackpot Playing RTG Slots? 
The probability of hitting a random jackpot at Springbok Casino may not be as high as you may have hoped but it is a lot higher than hitting a progressive pot.  How come?  Progressive jackpots are funded by a portion of all the bets placed on that particular game by all the players at all RTG network casinos.  That is exactly how they reach those jaw dropping five and six figure sums. 
That is also why the chances of hitting a progressive jackpot are so low – you are competing against hundreds of thousands of other players for exactly the same prize.  And still....someone's got to win, so why not you?
With random jackpot slots, on the other hand, only Springbok Casino players fund the pot and thus only Springbok Casino players can win the pot.  In gambling terms, it is a 'local' rather than a 'network' progressive.
Take Advantage of Not One but Multiple Random Jackpots! 
Most of the RTG casino games that do have random jackpots have more than one.  They are typically called 'minor', 'major' and 'mega' and vary in value from a few hundred rand to a few hundred thousand rand – and more...  In some cases, the value of the jackpot that you can win is bet-dependent.  In other words, low stakes bettors may be awarded the 'minor' jackpot while medium and high stakes players may be eligible for the 'major' and 'mega' pots. 
In other casino games, the jackpot prizes are linked to a particular bonus game or an outcome in a bonus game.  That of course makes it all the more interesting for the legion of players at Springbok Online Casino who regularly load random jackpot slots onto their PC or phone! 
What are the Red-Hot Random Jackpot Slots at Springbok Casino?  
The best random jackpot slots are those that attract the most players.  They are the casino games that offer a lot more than most as they are liberally funded by lots and lots of bets.  That of course means the locally juiced jackpots in these games are nice and large – and who doesn't want to be in line for a 'free' cash prize?  What are the top performers in the category?
Here is a list of the top six random jackpot slots that you can play right now at Springbok Casino – and we are not only talking about large cash prizes here, we are talking about the overall player experience too:
Dream Run - Major R60,285 and Minor R4,435
Halloween Treasures - Grand R43,538, Major R8,223, Minor R4,424 and Mini R1,035
Plentiful Treasure - Grand R43,222 Major R11,298, Minor R5,961 and Mini R1,007
Count Spectacular - Major R3,814 and Minor R642
Achilles - Random Jackpot R2,060
Cash Bandits 3 - Major R1,578 and Minor R525
Remember, the jackpots automatically grow according to player activity.  By the time you get around to playing these casino games in the real money mode, you may find the cash prizes will have soared in value!
Sign Up at Springbok Online Casino and Stand in Line for a Grand Cash Prize! 
If you want to give yourself the best possible chance of scooping up a big win, you have to be a signed up member at Springbok Casino.  It only takes a few minutes to register an account.  Once you have completed all the virtual paperwork – which isn't really much at all – and funded your account you will have instant access to all our casino games, including our sizzling hot random jackpot slots.  Come on, sign up now and see what life throws at you… it may just be a randomly gifted cash prize of the 'Grand' variety!