Best Slots Playing Tips for Beginners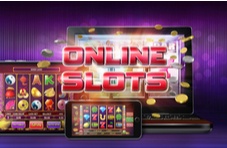 What are the most popular games at our mobile casino South Africa?  Slots… lots and lots of lovely slots.  At Springbok Casino we feature more than 200 unique titles in a range of reel and payline configurations.  Although you don't need to learn a strategy or even exhibit basic gambling skills to play slots, there are a few factors to consider before you hit the bet button. 
Not All Slots are Equal
One of the biggest misconceptions about slots is that they are all basically the same...  In reality nothing could be further from the truth.  There is more to playing slots than simply spinning the reels and holding thumbs in the hope of landing a win.  So, before you load any old game onto your device, here are few pointers to help you get off to the best possible start at Springbok Casino!
Classic Slots Versus Video Slots 
Firstly, there are two broad categories of slots available at our mobile casino South Africa - classic slots and video slots.  The former features three reels and limited bet lines.  They closely resemble the fruit machines and one arm bandits of B&M casinos.  These slots are straight-up as they rarely have bonus features.  When they do, they are rudimentary at best.  Despite the simplicity of design, classic slots are generally high variance games.  As a result, you can expect to bank a few big wins but there is a high probability you will plough through your bankroll… chop-chop.
Video slots on the other hand have larger reel sets and multiple bet lines.  They are graphically superior to the classic slots and heavily imbued with bonus features.  Due to their more expansive structure, the edge or advantage to the house is typically higher than that of classic slots.  These contemporary casino games are available as low, medium and high variance slots… and that obviously presents you with more freedom of choice.
Standard Slots Versus Progressive Slots 
Secondly, there are standard slots and progressive slots.  In the latter category of games there is a constantly accumulating jackpot as the main prize.  In some cases, the jackpot is funded by the full network of casinos powered by the same gaming software supplier.  
In others, only the players at a particular casino - which in our case is Springbok Casino - contribute towards the main money prize.  These are the so-called local jackpots that happen to be prevalent in the RTG slots featured on our download, instant play and mobile casino South Africa. 
What is important to bear in mind is the base game payouts in progressive jackpot slots are lower than that of standard slots.  Why?  As a portion of every wager goes towards funding the jackpot, there is less money to bankroll the payline wins. 
What does all this mean in the greater scheme of things?  You can maximise the enjoyment factor at our top ranked mobile casino South Africa by knowing exactly which kind of slot game is best suited to your budget, temperament and appetite for risk!
Betting Involves More Than Rands and Cents 
One of the more complex aspects of playing slots at Springbok mobile casino South Africa is the betting.  Not only do you have to choose the denomination you want to wager in, you have to decide how many coins you want to stake per line.  Here again, different slots have different betting options. 
Some games allow you to activate the paylines you want in play; others have fixed bet lines - and that is not necessarily a bad thing.  It takes one decision you have to make regarding betting on slots right out of the equation.  Aside from variable and fixed payline games, there are even slots with permanently active bet ways.  The standout feature in these slots is they pay all ways, rather from left to right or vice versa.  
Betting Max is Best Practice 
What is key here is best practice dictates you bet max on every spin.  That does not mean choosing the highest coin denomination.  It simply means wagering the maximum number of coins per spin.  When you do that, all the available bet lines are active to capture payline wins… but that is only if they are not already fixed.  What is more, when the slot you are playing at the best mobile casino South Africa features a jackpot, the only way you can qualify for the prize is by betting max. 
Adopting a Rudimentary Slots Betting System
The secret to making a bit of cash playing slots at Springbok Casino is flexibility.  Adapting your bet size to the fluctuations in fortune that are always part of the gambling experience can pay dividends.  
What that effectively means is when you are hitting paying combinations on the reels and the balance in your betting account is in positive territory, it is the perfect time to increase your stake.  If you win, that is obviously great but if you lose, you are essentially losing the casino's money. 
Conversely, when you are experiencing a protracted cold streak and your bankroll is running out, lowering your stake is a smart move.  That way, you can extend your gambling session at Springbok mobile casino South Africa and keep yourself in the hunt for the payouts required to boost your available gambling funds.
A Quick Recap 
Although luck is what drives the upswings and downswings in slots, you can optimise your chances of winning by:
Choosing the kind of slots that have the right attributes for your individual playing style
Activating all available paylines without breaking the proverbial bank
Adapting your betting stake according to hot and cold streaks
Now that we have given you all the information you need to play slots like a seasoned pro, all you have to do is register an account online.  Then it is simply a matter of getting stuck into the myriad of slots that take top billing right here at Springbok mobile casino South Africa!