How to Choose a Great Online Slot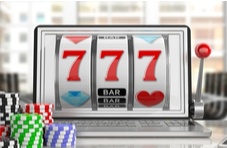 We all know online gambling provides premium entertainment but did you know it can be lucrative too?  The trick is to choose the best casino games in terms of the probability and frequency of wins.  When it comes to online slots, that means assessing a host of variables – and we delve into them right here.
What are the Key Criteria to Look for in an Online Slot Game? 
When you hit the slots tab at Springbok Casino, you are presented with a wide array of online gambling options.  All look equally enticing as far as the themes and graphics go but there is far more to a slot than what meets the eye.  If you want to get the best out of your online gambling sessions, here is what you should be looking for in a slot game:
High average return to player percentage
Low volatility
Multiple bonus features
Random jackpots
Fixed paylines
Win multipliers
The Inherent Value of the RTP Percentage
The average return to player (RTP) is essentially what a particular slot game is programmed to pay out to players over time.  It is quoted as a percentage and is the counterweight of the house edge.  The higher the RTP, the lower the edge and the greater the probability is of winning.
In the ideal world the best online slots would be those with a 100% RTP.  In the real world, that is never going to happen as all casinos, be they land based or online, have to make a profit in order to cover the costs.  So, how do casinos remain profitable?  By taking a small percentage of all the bets and paying out the rest to players in the form of winnings.
What is a good RTP percentage?  Anything above 96% is deemed a good bet but the closer the figure is to that elusive 100%, the better.  Where can you find the RTP percentage of Springbok Casino slots?  A quick Google search is all that is required to ascertain the RTPs of the respective online slots feature at our instant play, download and mobile gambling platforms.
Why Volatility Matters
You have found an online slot with a high RTP.  Now, what is the next variable you should consider?  The RTP determines the potential probability of wins, so how about the frequency of wins?  As the vast majority of us want to play slots that deliver copious payouts, it is essential to zoom in to what is known as slot volatility.
Volatility is the expression of the fluctuations in a game – hot and cold.  A slot with a low volatility generates frequent small value wins, many of which are lower in value than that of the total stake.  Games with a high volatility pay out only once in a while but when they do, the winnings are pretty impressive.
If you can afford it financially, you enjoy the thrill of taking risks, and the idea of being on a potentially extended losing streak doesn't leave you green in the gills, then give high volatility slots a go.  If you're an average Jo with an average bankroll, high volatility slots are perhaps not your best bet. 
Money – your money – lies at the crux of volatility.  If you want your bankroll to last a lot longer, choose a low volatility slot.  There will be plenty of online gambling action to keep you entertained and you can always rely on the bonus features to deliver at least one big win!
The Impact of Bonus Features 
When you play online slots, it is the bonus features that have the potential to transform an online gambling session into a lottery.  Besides choosing a game based on the RTP and volatility, look for the slots that have multiple bonus features such as free spins, scatter wins, wilds and second screen bonus games.
You will find the best online gambling options at Springbok Casino are packed with extra ways to win, over and above the conventional payline wins posted on the paytable.
Random Jackpots Can Provide Eye-Popping Returns 
One of the standout features of the slots developed by Real Time Gaming (RTG) is the random jackpots.  These constantly accumulating prizes can be triggered after any spin.  You don't have to hit a defined payout permutation on the reels in order to win.  All you have to do is be in the right place at the right time to cash in big.  How wonderful is that?
What is more, the best online gambling slots feature not one but multiple random jackpots that increase exponentially in value according to your betting stake.  That means you are the architect of your own destiny… and that is a good thing!
Fixed Paylines for Better Bankroll Management 
When you play slots at Springbok Casino it is easy to get carried away, especially when you happen to be on a winning streak.  In fact, it is human nature to increase the bet size by upping the betting denomination and tweaking the number of coins in-play.  That however can be a rapid route to a depleted bankroll. 
A safer option is to play the fixed payline slots.  Why?  The only betting decision you have to make is how much you want to stake on each spin, rather than how many bet lines you want active and how many coins you want to place per line in order to capture the wins! 
Multipliers Can Pump Up the Payout Rate… FAST! 
Lastly, there is one bonus feature that really can change the trajectory of the balance in your Springbok Casino account – and that of course is the win multiplier.  These lucrative little features are often linked to the wild and can double, treble or even quadruple the posted payouts.  If you want to boost your online gambling winnings and pronto, choose RTG slots that have multipliers in play!