When to Bet Max on Online Slots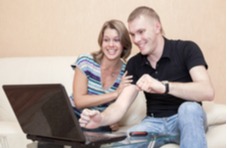 When you play online slots, betting with the highest available stake can have some merits.  The caveat here is betting max is not a rigid rule.  It is one that applies to specific casino games at Springbok Casino.  If you want to know when to play the maximum wager, here a few helpful tips.
Early Online Slots Had More Betting Flexibility
In the not too distant past, the casino games in the online slots genre were more flexible when it came to betting.  Players had the option to choose a coin denomination – and how many paylines they wanted primed and ready to capture line wins.  In some cases, they could even select the number of coins they wanted to wager per payline bet.
In Caesar's Empire slot for instance, you can choose the value of the line bet from a range that extends from R0.01 to R0.25.  You can also select the number of bet lines you want active, from 1 up to 20.  In this scenario the maximum bet is R5 per spin.  The question is, should you automatically bet max and risk R5 a spin?
Winnings Quoted as Multiples of the Stake
The short answer is no.  Why?  The payouts in this particular video slot are quoted as multiples of your bet.  In this context, there is nothing to gain or lose by betting max.  Having said that, there is little point in playing any of the online casino games at Springbok Casino unless you have all the winning opportunities possibilities – and that means making sure all the bet lines are enabled.
Payback Commensurate with How Much You Spend
As there is no disproportionate jump in how much you can win with a maximum bet in-play, you can bet any coin denomination you are comfortable with and play all 20 bet lines – be it the lowest available stake of R0.20 or the maximum R5 bet per spin.  Whatever you do win is commensurate with how much you actually spend playing casino games such as Caesar's Empire slot at Springbok Casino.
Nowadays, the vast majority of slots are fixed payline games.  That essentially means that the only decision you have to make is how much you want to bet per spin. That does not mean there aren't still times when betting max is a good idea, as we will demonstrate using Megasaur II progressive jackpot slot as an example.
The Bet Max Conundrum on Progressive Jackpot Slots
In most of the casino games that offer a constantly accumulating jackpot, a maximum bet is mandatory if you want to be eligible for the major money prize.  In the case of Megasaur II slot, the jackpot you can win is directly correlated to your bet level.
Elect to play the 'Minor' R10 bet per spin and you will only be in line for the Minor jackpot which is a fraction of the value of the Major and Mega jackpots.  Similarly, if you bet the R40 maximum wager per spin, the only jackpot you can walk away with is the mega money pot.
If you are a high roller and not averse to risk, you will probably want to bet max when you play the Jurassic themed online slot at Springbok Casino.  Having said that, it is again a case of the prize matching the outlay.  Unless there is a massive jump in value between the three jackpots, betting maximum is probably not the best strategy.
The Story of 777 Slot and When to Wager the Super Bet
Here's another example.  When you play 777 three-reel online slot, the wild pays out the top prize for a three of a kind.  In this game you have three betting options – a Normal Bet, a High Bet and a Super Bet.  The level you choose is indicated on the respective bet box displayed at the top of the gaming interface, adjacent to the current progressive jackpot value.
As with Megasaur II slot, you have to play the Super Bet in order to qualify for the jackpot prize generated by three wilds.  A Normal Bet and High Bet pay out 1,000 and 1,680 coins respectively for the same symbol combination.
Again, the right time to play the Super Bet is when there is a major discrepancy between the High Bet payout – which we know is 1,680 coins – and the progressive jackpot.  It is as simple as that.
When Betting Max is a Sound Tactic
When is it imperative to bet max?  There are casino games that do offer prizes of disproportionate value on a maximum bet.  They are usually limited to three-reel slots and have become increasingly rare online and at B&M casinos.
777 slot, mentioned above in the context of the max bet and progressive jackpot link, is one such example but only in terms of the disparate value between the Normal and High Bets.
In these kinds of casino games, you are essentially gunning for a higher pay table when you have the maximum bet in-play.  That of course means the theoretical payback percentage or average return to player (RTP) is that much higher.  As a result, the advantage to the house is lower too.
7s and Stripes Slot – A Casino Game that Demands a Maximum Bet
Do you want to know where you can find a sizzling hot 3-reel slot that is tailor made for bet max tactics?  Well, you can find it right here at Springbok Casino.  It is called 7s and Stripes slot and here is what the top two prizes generate in terms of winnings with one, two and the maximum three coins in-play:
Red seven, white seven and blue seven – 2,400 coins, 4,800 coins and 10,000 coins
Red sevens – 1,199 coins, 2,398 coins and 5,000 coins
When you play online slots casino games with a similar payout structure to 7s and Stripes, it obviously pays to bet the maximum three coins and hope that today is your lucky day.