How Slots Tournaments Create a Competitive Edge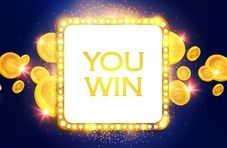 If you want to maximise your chances of banking pots of online gamble real money, slots tournaments are a great place to start.  Not only do they deliver prodigious prizes, they add a competitive bite to conventional slots play… and that is a good thing!
What are Online Slots Tournaments?
In essence, slots tournaments are an extra way of making money at Springbok Casino.  You play a classic 3-reel slot or 5-reel video slot as you normally would but this time you have a chance to complement the standard credits you win with a slice of a combined prize pool.
Unlike other tourneys, like the legendary World Series of Poker or WSOP, the scheduled slots events at Springbok Casino involve going head-to-head with the machine.  In other words, you do not have to bluff or bamboozle the other contestants in order to bank online gamble real money.
What you do have to do is accumulate more credits or points than the rest of the bunch, so it is passive rather than active competition that wins the day – and often in a big way!
General Online Slots Tournament Rules
There are a few rules governing online slots tournaments that make them more of a thrill than a conventional online gamble real money gaming session at the online casino.
First off, you can't choose a tournament slot.  It is prescribed by the casino and is exactly the same game for all the participants.  That way, the playing field is level and the results are indubitably fair.
Secondly, there is usually a clearly stated time frame in which to gather credits or points or complete tasks – and in so doing, move steadily upwards on the tournament leader board.  With the clock ticking, online slots tournaments are effectively a race against time.
Slots tourneys may be a fun and lucrative to take part in but they are properly timed and regulated events that place credibility and fairness firmly on centre stage.
How Do Online Slots Tournaments Work?
At the vast majority of casinos online, you have to pay a nominal fee known as a buy-in to qualify for the action.  This fee contributes toward a centralised prize pool that is eventually divvied up amongst the top performers.
It is usually the top six to ten players who make off with the online gamble real money prizes, with each player getting a share commensurate with their position on the leader board.  The top gun obviously walks away with the biggest prize – be it hard cash, a luxury item or a holiday for two at an exotic destination.
On the rare occasion and only at the top ranked gambling destinations online, you will find slots tournaments that do not require an entry fee.  In other words, there are free slots tournaments online that are known rather succinctly as freerolls.  That of course means it is possible to win something of value without having to spend any money on an 'entry ticket'.
Find Freeroll Slots Tournaments at Springbok Online Casino
Wait, there is more.  At Springbok Casino we love to spoil our players.  That is precisely why we have scheduled at least one freeroll slots tournament every month.  What that of course means is you can play the best Real Time Gaming (RTG) slots for free… and bank a fair bit of online gamble real money on the side.  How cool is that?
If you want to take advantage of the packed tournament schedule at Springbok Casino, you have to download the full casino software package – and then it is tap to enter the freeroll of your choice and tap-tap-tap to get the reels spinning at an electrifying pace!  Remember, the more spins you generate, the more likely you are to grab lots of points!
Other Types of Slots Tournaments
Not all casinos are as generous as Springbok Casino but they have mixed things up in order to remain competitive.  Now days there are task-related slots tournaments. In these competitive events, you have to complete a specific task within a certain amount of time in order to progress further in the tournament – like win three of four consecutive spins, activate a bonus game or unlock a high value multiplier.
If you fail to achieve the said tasks within a certain number of spins, you are out of the competition.  The players who last the longest are eligible for a chunk of the prize pool.  That sounds pretty much like Survivor to us and that is exactly what these slots tournament are called.
What's more, there are extender tournaments where you can essentially extend your time in the competition by buying more credits or chips.  This, by the way, is known as an add-on at the Springbok Download Casino and you will find you can pay your way into contention for the top spots in many of our buy-in and freeroll tournaments.
Sign Up for a Chance at Scooping Up Wads of Online Gamble Real Money
If you want to sharpen the competitive edge right here at Springbok Online Casino, slots tournaments are the way to go.  All you have to do is hit the Sign Up button and submit your personal information online.  Keep a sharp eye on your inbox, as we will send you an email confirming your membership at the best online casino for South Africans.
Once the email has landed, you can deposit ZAR, claim the Springbok Casino welcome bonus – part one – and visit the tournament page for a list of the current buy-in and freeroll slots tournaments.  It is as easy is that to be in line for thick wads of online gamble real money, where only the best contestants are beneficiaries!