Why Slots are Rated #1 at the Mobile Casino South Africa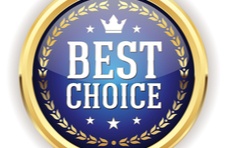 Have you ever wondered why slots are the game of choice at our mobile casino South Africa?  Could it have something to do with the themes?  Or is it the bonus features that are simply irresistible?  Truth be told it is both those factors… and so much more.  Why not find out why you should hit the slots tab at Springbok Casino.
Slot Games are Universally Popular
Before we get into the infinite attractions of online slots, let's make one thing crystal clear.  Slots are not only the top ranked games at Springbok Mobile Casino South Africa, but they are also the go-to real money games everywhere… online and at the brick-and-mortar gaming halls in Vegas, Monte Carlo and Sun City.
What is even more interesting is all age groups are seduced by the bling-bling and razzle dazzle of the reel-based casino genre.  The flashing lights, vibrant colours and crescendos of sound denoting cascades of coins are enough to get the gambling juices flowing, whether you are an aging flower child or a member of Generation Z.
Here is a round-up of exactly why slots, in all their fabulous guises, are rated the best casino games to play at Springbok Casino, home to the best download, instant play and mobile casino South Africa.
1.  An Infinite Array of Options
One of the outstanding features of online slots it the variety you will find in terms of game themes, payline structures, reel sets and bonus features.  In fact, it is by the far the most diverse gaming genre of all time and is unlikely to be surpassed in that respect.
The infinite expanses that define the online and mobile casino South Africa mean that there are literally hundreds of different slot games available in one easy-to-load location available around the clock.
You will find classic 3-reel slots with one or more paylines and 5-reel and 6-reel video slots with multiple paylines and themes that cover every subject under the sun.  There are even online and mobile slots that pay both ways and have 100 or more payways rather than the conventional bet lines.
In some instances, the paylines are variable and can be modified by the number of coins you choose to play.  In others, the best lines are fixed and capable of delivery payout permutations on every spin.  With online slots there is no limit to the quantity or type of games you can play as a brand new RTG slot is launched at our download, instant play and mobile casino South Africa month in and month out.
2.  Big Paying Bonus Features
Besides endless variety, slots are imbued with a host of bonus features.  All are designed to enhance the online gaming experience by offering players additional ways to win over and above the standard symbol combinations.
Our software supplier, Real Time Gaming (RTG), is unique in many respects – not least of which is their propensity to develop online slots that have randomly activated jackpots as a key surprise!  Features range from the commonplace like scatters, wilds and free spins to nudges, guaranteed win features and line win multipliers that can extend from 2 x to 10 x or more.
As can be expected from a game development brand like Real Time Gaming, wilds have become expanding, stacked and sticky.  Scatter symbols deliver payouts multiplied by the total stake.  Random jackpots are complemented by network-funded progressive jackpots that can quickly reach seven or eight figure sums...
You will find the online and mobile slots at Springbok Casino are overflowing with real money payout potential – some of which could be heading your way!
3.  Evocative Game Themes
We have mentioned the awesome array of game themes in online slots a couple of times but, oh my, are they impressive.  You will find games dedicated to prominent personalities in history and mythology and slots based on musical superstars.
There are online slot themes that give the nod to all the different facets of pop culture – from vampires and warlocks to football, motor racing and the ghoulish Mexican Day of the Dead.
When you play slots digitally at the top ranked mobile casino south Africa, you will never get tired of the effort that has gone into creating the captivating selection of slots that are available right here.
4.  Expansive Betting Ranges
What is central to the incomparable popularity of online slots are the wide betting ranges.  That of course means all types of players, from the risk averse to the high roller will be able to wager what they want, when they want.
Coin values typically range from around R0.10 to R10, R20 or more.  In some games you can activate one payline or all the available paylines, depending on the size of your bankroll and how you happen to feel at the time.  In more recently released video slots, the paylines are automatically active and that of course means the only decision you have to make is how much you are prepared to risk per spin!
With slots there are no table limits per se.  All you have to do is bet the amount of money you are comfortable with and hope that the reels will play their part and deliver a few matching symbol combinations.
As always, it is important to point out that in most progressive jackpot slots you have to bet maximum in order to qualify for the mega-bucks pot.  In some games, however, you are paid out a jackpot prize commensurate with the size of you wager if you do happen to hit the big paying combination on the reels.
5.  No Skills Required
Last but by no means least, you do not have to be a strategist or tactician in order to play the slots featured at our mobile casino South Africa.  Slots are pure games of chance powered by random number generators.  As a result, there is nothing you or I can do to change the trajectory of the game.
You can't learn how to play slots perfectly, as you can with skill-based casino games like Blackjack, Caribbean Stud and Deuces Wild video poker.  All you can do is bet, spin and hope for a payline win… it really is as simple as that to play the best RTG slots at Springbok Mobile Casino South Africa.