What is a Quick Hit Jackpot in Online Slots?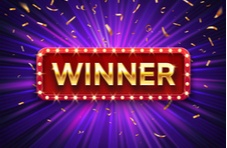 What is the best way of winning heaps of online gamble real money?  By hitting the jackpot, of course.  Now, with the launch of the all-new Miami Jackpots slot, Springbok Casino has made it even easier to bank the big bucks… and we'll show you how!
A quick hit jackpot is a sumptuously large amount of money that can be won on any spin of the reels.  Provided you line up at least three jackpot icons anywhere on the gaming interface, you are instantly in the money.
What is even more gratifying news is the fact that a quick hit jackpot is not a one-off event.  It is a recurring prize that increases in value according to two factors:
The number of activating jackpot icons on the game board
The value of the betting stake
In reality, that means you can bank a quick hit jackpot multiple times over a single gaming session at Springbok Casino.  If you are really lucky, you can even scoop up the mega-pot more than once!  The only limit imposed in Miami Jackpots slot is a maximum win of 50,000 x the line bet… but that has no bearing whatsoever on the jackpot prizes!
In the latest release slot by Real Time Gaming (RTG), there are seven quick hit jackpots that pay out a max of R400 up R200,000 in genuine online gamble real money.  All you have to do is land three up to nine jackpot icons on the playing area to create a cash-flush Springbok Casino account.
What Does the Quick Hit Jackpot Paytable Look Like in Real Terms?
Here is a breakdown of what you can win in rand-denominated jackpot prizes playing Miami Jackpots slot at Springbok Casino:
 

Total Stake Per Spin in ZAR

Number of Jackpot Icons

1.00

2.00

5.00

10.00

20.00

50.00

100.00

9

2,000

4,000

10,000

20,000

40,000

100,000

200,00

8

500

1,000

2,500

5,000

10,000

25,000

50,000

7

100

200

500

1,000

2,000

5,000

20,000

6

40

80

200

400

800

2,000

4,000

5

15

30

75

150

300

750

1,500

4

5

10

25

50

100

250

500

3

1

2

5

10

20

50

100
The full betting range consists of 15 denominations, extending from a low of R0.20 to a high of R100 per spin.  We have, however, condensed the jackpot paytable to reflect only the rounded-off bet values, together with the associated cash prizes.
What are the Key Features in Miami Jackpots Slot?
The sliding scale jackpots are obviously the online gamble real money showstoppers in Miami Jackpots slots.  As a player, you will be pleased to hear there are a few more surprises integrated into play.  Let's take a look at the additional features designed to boost the overall win rate.
As is virtually standard across all RTG slots, there is a wild symbol which pays out up to 2,500 x the line bet. It also plays the conventional role of a joker on the reels.
Pick One of Four Free Games Options
The scatter triggers a generous free games-oriented pick me bonus feature.  When that happens, you have to select one of four options:
20 free games with 2 x win multipliers
15 free games with 3 x win multipliers
12 free games with 4 x multipliers
10 free games with 5 x multipliers
Quick hit jackpots can be triggered during the free games but prizes are not subject to the multiplier values.
Bank Up to 750 x in Standard Symbol Payline Wins
How about the standard gaming symbols?  What can they deliver in terms of online gamble real money?  The Miami girls pay between 100 x and 750 x for five of a kind, while the low paying icons dish out a max of 20 x up to 60 x the line bet.
That is obviously an overview of the Miami Jackpots slot on paper.  The question is; how does it perform in real-time?
Real-Time Miami Jackpots Slots Performance
When we gave the exciting new Springbok Casino slot a go with a R5.00 wager in-play, we managed to hit the even money quick win jackpot several times.  As for jackpot icons, the most we accrued on a single spin was five, banking a cash prize of R75.
We unlocked the pick me bonus feature in under 10 spins, chose option four and won a total of R60… on the house.  The wild made a regular appearance on the reels and we accumulated loads of low value payline wins, generated on virtually every other spin.  All the action described above happened within 50 auto spins.
What Do You Know About Miami, USA?
Miami may be a balmy tropical paradise, with wonderfully warm weather all round, but it is also the seventh largest metropolitan area in the United States.  It is a financial hub, banking sector and home to more than seven million people.
Where Las Vegas pays homage to online gamble real money, Miami is the surf, sea and sun capital where glamourous celebrities hang out.  Located on what was once an impenetrable mangrove swamp, Miami is an ultra-modern American city with towering skyscrapers and high-tech elevated mass transit systems.
A Super-City Sandwiched Between Wilderness Areas
Despite high density urbanisation, the greater Miami area is flanked by the Everglades and Biscayne Bay wilderness areas.  As a result, it is not unusual to see alligators sauntering through the 'burbs in search of sparkling water swimming pools!
Miami is a predominantly Spanish speaking metropolis known and loved for its beaches, Hispanic culture, Cuban food and Paso Fino horses.  It is also a celebrity incubator.  Heaps of famous people like Pharrell Williams, Gloria Estefan, Lil Pump, Shaquille O'Neal, Christian Slater and Juan Pablo Montoya call Miami home!
Sign Up, Bank Online Gamble Real Money and Book Your Flight!
We know not everyone can afford to visit Miami.  That is precisely why Springbok Casino has launched a quick hit jackpot slot.  We want you to get Downtown, hop over to the Virginia Key and explore the Everglades.
When you've got online gamble real money rattling around in your pocket, anything is possible.  Why not sign up at Springbok Online Casino, load and lock Miami Jackpots slot onto your phone and hunt for jackpot icons right now?