Why Play Copy Cat Fortune Slot at the Online Casino South Africa?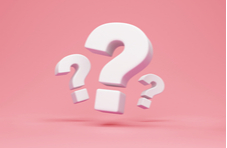 Springbok Casino is not rated the leading online casino South Africa for no reason.  Besides our optimised gaming platform and low playthrough bonus requirements, we release new games every month.  One such new arrival is Copy Cat Fortune slot – a game with plenty of payline action.
A Recommended Addition to the Springbok Casino Slots Playlist
If feline fur babies are your thing, here is a hot tip.  Copy Cat Fortune slot is a must-have on your Springbok Casino playlist.  The cartoon-style graphics are divine.  The audio is guaranteed to get your head bobbing and toes tapping.  All in all, it is a great little slot befitting the best online casino South Africa.
That is the creative side of things.  Now to the important stuff, like the paytable, money-generating gameplay and bonus features.  Let's be clear from the outset.  Copy Cat Fortune may look like child's play but it is not.  After 300 spins with a R2 bet in play, our total gains were R323.60.  Now that is a great return on investment!
At first glance, the paytable may appear to be a bit on the lean side.  In theory, that may well be true.  That said, there are a few cool additions to gameplay that automatically ratchet up the payout rate.
As for the base game prizes, the wild cat is the top payer at 400 x the payline bet.  What does that covert to in hard cash?  Well, that obviously depends upon the value of the line bet in-play.  In this 5 reel and 25 fixed payline slot, the betting range per line extends from R0.01 to R5.  That of course means the top prize varies from R4 to R2,000!
Thereafter the bug-eyed goldfish and tweety-bird type budgerigar generate up to 200 x and 125 x, respectively.  The wind-up mouse delivers up to 100 x the line bet, while the milk carton and ball of string pay up to 75 x a pop.
The low value symbols are the playing icons from 9 through Ace.  They generate prizes of 40 x through to 60 x the line bet.  Don't write these symbols off.  They frequently appear as five of a kind and occasionally even fill up the entire gameboard.  When that happens, you are deep in the dosh… thanks to the number one online casino South Africa!
Replicating Full Reel Symbol Stacks
How can you fill up the gaming interface with matching symbols?  In this Springbok Casino game, symbols can appear in full reel stacks.  When the stacks appear on the first reel, the reel copy feature is activated.  That is when stacks of precisely the same symbol can be copied onto up to four additional reels.
Then it is 'Hey Presto' time at the online casino South Africa.  You will find big and even mega online slots wins are often the result of reel copy feature.  We banked R150 on a full gameboard of milk cartons and R310.40 on five of kind, which was really 10 of a kind!
Truth be told, you are in for a five-of-a-kind bonanza when you play Copy Cat Fortune slot at Springbok Online Casino South Africa!  How come?  The spawning symbols stacks occur a lot more frequently than you would expect.
That is a synopsis of one lucrative bonus feature in Copy Cat Fortune slot.  Now to the main attraction.  In this game, the bonus moon is a scatter symbol.  It pays up to 50 x the stake or a massive R6250 on a maximum wager.
Enjoy a Free Games Fiesta at the #1 Online Casino South Africa
Unlike most other slots, the scatter only triggers the free games feature when three or more appear simultaneously on one of 25 paylines.  That means it takes a little longer to land the bonus combo on the reels.  When you hit 3, 4 or 5 scatters, you are awarded, 5, 6 or 8 free games, respectively.
Now here is the kicker.  You can choose to play regular free games or a lower number of 50 line free games.  If you choose the latter, there is double the amount of active paylines to capture matching combinations on the reels.
What is more, during free games it is possible to add endless game rounds to your repertoire.  How come?  If multiple paylines contain winning combinations of the bonus symbol, you can win up to 200 free games.
Get 30 or more additional free games and you have four options:
Play regular free games with 25 paylines.
Opt for 50 line free games.
Go for super free games - regular games with 3 x prize multipliers.
Choose

 

mega free games

 

- regular games with 5 x multipliers.
As you can well imagine, the free games feature has the ability to shore up your betting account.  When we played Copy Cat Fortune slot at Springbok Casino, we only got as far as 10 free games.  We opted to play 8 free games in the 50 line mode and bagged a R36.80 reward – and that is with a R2 bet in-play!
7 Reasons to Play Copy Cat Fortune at Springbok Casino NOW
Now back to the original question.  Why play Copy Cat Fortune slot at the top-ranked online casino South Africa?  Well, apart from featuring cinematic graphics that could easily feature in blockbuster movies like Oliver and Company, The Aristocats and A Whisker Away, how about:
An active wild symbol
Lots of payline wins
High frequency of reel stacks and replicating reel stacks
Plenty of

 

five-of-a-kind combinations

… and higher, much higher
A maximum award of 200 free games
Optional free games prize multipliers of up to 5 x
Sign Up at Springbok Casino and Grab a Bonus
If you want a slice of the real money action, you can sign up at the best online casino South Africa right now.  Simply tap on the 'Sign Up' button at the top right of the page and enter your details.
Once you have received a confirmation email, you can login to our star-rated online casino South Africa, make a deposit and play!  You will find we incentivise new players to join the Springbok Casino community by offering bonuses on your first three deposits!