Info on Hit Frequency, RTP at the Online Casino South Africa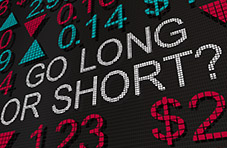 Besides having buckets of fun, what is the prime objective of playing slots at the online casino South Africa? To win cash, of course! The key is to find the games that give you the best chances of winning. To do that, you have to consider two elements – hit frequency and payback rate.
What is Hit Frequency?
Hit frequency is an indication of how often you can expect to hit paying combinations on the reels. It is a gauge of a game's short-term win rate. The Springbok Casino slots that pay out once in every three or four spins, for instance, have a hit frequency of 33.33% or 25%, respectively.
Slots with a high hit frequency are obviously more fun to play as regular payline wins ramp up the gaming experience. They also extend your time at the online casino South Africa and keep your bankroll ticking over. If you are lucky, you may even end the gaming session with a tidy profit.
As a rule, game developers and gaming platforms do not provide information about hit frequency, per se. That said, there are ways of determining an online slot's potential short-term win rate.
How to Evaluate Hit Frequency in Online Slots
The core features that can point to the hit frequency of an online slot are the:
posted payouts
number of bonus features
size of the jackpot
volatility rating
Let's take a deeper look into what each of these core features entail:
Payouts
How do the payouts guide you in terms of the hit frequency at the online casino South Africa? If the available prizes are low across the board, there is a good chance the hit frequency is high. In fact, you can bet on that being true in games that pay 1,000 x and less in the base game.
Similarly, the Springbok Casino slots that offer payline wins of 1,000 x and up are less likely to pay out repeatedly. When it comes to these games, the old adage 'less is more' is appropriate. You may not hit winning combos all that often – but when you do, the prizes are worth the wait.
One such slot, available right here at the number one online casino South Africa, is Green Light. In this RTG developed online casino game, the wild pays 10,000 x the line bet. It also doubles all prizes. The scatter offers a maximum payout of 200 x the stake. Plus, there are two standard gaming symbols capable of generating 1,000 x and more!
Bonus features
The number and potential value of the in-game bonus features is also a telling sign of hit frequency. A game with integrated free spins, a pick-me feature, scatter wins and randomly activated jackpot is not going to pay out all that often. The converse is true with slots with limited bonus features.
On that score, Springbok Casino games like Lucky Tiger, Run Rabbit Run and Hyper Wins online slots are richly imbued with bonus features. When you play these games at the online casino South Africa, you need to practice plenty of patience. It may take a bit of time to hit a winner but there is a very good chance you will be blown away by the result!
Jackpots
As far as the progressive jackpots go, it is not the current value that references hit frequency. It is rather the amount of money the jackpot is seeded at. A progressive jackpot seed amount is the base amount that the prize pot resets to once it is triggered and won by a lucky player.
An online gaming platform that resets the prize at thousands or tens of thousands of rands will be cautious about how the slot is programmed to pay out. Hence, the hit frequency is typically low. The opposite is true when the jackpot starts at zero or resets with just a few hundred rand in the kitty.
Volatility Rating
The clearest indication yet of hit frequency can be found in an online slot's volatility rating. As a rule, slots with low volatility have a high hit frequency but mediocre prizes. The games with high volatility or variance, on the other hand, have a low average hit frequency but comparatively rich payouts.
At Springbok Online Casino South Africa, we highlight the volatility – and hence the hit frequency – of all our online slots. You can find the information by clicking on the information icon on the top right of the game's thumbnail.
Here is a list featuring a few of the online slots currently available at Springbok Casino. They are categorised according to a high and low hit frequency, respectively:
| | |
| --- | --- |
| High Hit Frequency Slots | Low Hit Frequency Slots |
| Pulsar | Super 6 |
| Magic Mushrooms | Enchanted Garden II |
| Derby Dollars | The Nice List |
| Wild Hog Luau | Gods of Nature |
| Popiñata | Eternal Love |
| Frog Fortunes | Egyptian Gold |
Now that you understand the concept of hit frequency and why it is a vital cog in the online gaming process, it is time to move on. The second component to consider when playing RTG slots online is the average return to player (RTP).
RTP is a gaming concept that is also commonly referred to as payback percentage or payout rate. It is similar to a market index or portfolio benchmark used by fund managers to track investment performance over the long-term.
What is RTP at an Online Casino South Africa?
Where the hit frequency is all about short-term gains, the RTP refers to expected long-term returns. It is an indication of how much money an online slot game pays back, on average, to all players. A game with a payback percentage of 94% pays 94 cents back in every R1 wagered over time.
More importantly, the RTP is essentially the opposite of the house edge. When you know the RTP of a particular game, you can figure out the built-in advantage to the likes of Springbok Casino. Using the same example as above, a game with a 94% payback has a 6% edge.
What is a Good RTP When it Comes to Online Slots?
The best slots available at our top ranked online casino South Africa have an RTP of around 96% or more. That is pretty much in line with games like Let 'Em Ride, Caribbean Stud Poker, Tri Card Poker – and the optional side bet in Perfect Pairs Blackjack!
When it comes to importance, both the hit frequency and payback percentage carry equal weight. When you select online casino games with both criteria in mind, the probability of winning more money than you lose is greater.
Play Slots at Our Online Casino South Africa and Learn the Ins and Outs!
The only way to appreciate terms like 'payback rate' and 'hit frequency' is to play real money casino games. You'll soon come to understand the little intricacies that we've discussed, including how to recognise them, and, of course, how to exploit them in your favour!
How do you exploit hit frequency and RTP? Firstly, we recommend registering and funding an account at our online casino South Africa. Once you are signed up member of Springbok Casino, the 350 plus RTG slots, table games and video poker variations are available to take full advantage of, on-demand!