6 Tips to Pick and Play your Slots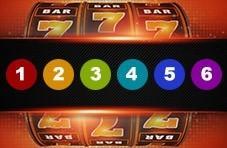 Slots are the most popular game choice at any casino, both the online casino and live, brick-and-mortar casinos. People love the freedom that comes from playing a game in which you abandon yourself to fun, fantasy, payouts and online gambling for real money bonus give-aways.
There's no hard-and-steadfast "strategy" to win at slots but casino advisors offer some approaches that can help you get the most out of the game, both entertainment-wise and payout-wise.   
Your Preferences
When you choose your game, there's no reason to focus on payout percentages, jackpots, odds or house edge if you don't like the game. "Game" means fun and relaxation and if you aren't having fun, why bother? Put your money in the stock market and watch it fluctuate there. 
If, however, you want to kick back and enjoy the entertainment, pick a slot machine that fits your interests and engages your imagination. 
Jackpots
Three-reel games have a lower hit frequency and have more losing spins but such "classic slots" put more emphasis on the top jackpots which gives you a good chance to win big.
5-reel slots with "pick 'em bonuses" (bonuses in which you pick one of the multiple symbols to reveal a prize) generally have high hit frequencies.  These "video slots" are generally games with extended play but there's a lower percentage of big jackpot wins in these games.
Video slot games with free spins rounds offer a moderate win rate when it comes to big wins and volatility. It doesn't cost anything to play the free spins rounds since there's no requirement to make additional bets. Conversely, you can end up winning nothing in the round, which is pretty disappointing. That's because of the zero-bonus balances the possibility that you'll achieve bigger wins than you might in, say, a "pick 'em bonus" game. 
Payback Percentages
Keep in mind that high denomination slots have higher payback percentages. This is true for both three-reel classic slots and five-reel video slots. It makes sense. You'll bet a higher wager when playing dollar slots than you will playing quarter slots so the return will be proportionate. So why doesn't everyone rush out to play the most expensive games? 
If you earn more on a winning spin, you're going to lose more on a losing spin because there's more risk in high denomination slots. If you wager $2 on a two-coin dollar slot that pays 95 percent, your average losses will be more than if you're betting 50 cents on a 30-line 2-cent game that pays 80 percent. 
So basically, in this area, you need to evaluate the level of risk that you're willing to take and then move ahead. 
Budget
We've all heard the stories about people who were so certain that they were on a winning streak that they passed their pre-determined gaming budget "just this once" to continue betting. Then, once the winning streak turned bad, the $$$$s that had been dancing in their head turned into visions of debt. 
So…always play within your budget. Look at your entertainment budget before you start spinning and decide how much of that will go to your slots adventure. Don't cross that line for any reason. If you are, in fact, on a winning streak, you'll have extra money from your wins so you can continue playing. 
If you're committed to being careful to refrain from betting money that you can't afford to lose, you should move to the games that fit your bankroll. Whichever game you choose, you must be prepared to bet according to your budget. 
You can figure out your bets, optimized for your budget, fairly easily. Say that you plan to play slots for 3 hours.  You need to manage your bankroll in a way that ensures that you have enough bets to cover that time period. 
Figure that, if you're playing slots, you'll place about 75 bets per hour. All totaled, that's 225 bets. Now, look at your bankroll. Divide your bankroll by 225 and you'll be able to determine the amount that you can place on each bet. 
If you win, great! You have more money with which to play. But when you've deposited the last of your budgeted cash, you're done.
Jackpot Games
Slots aficionados always wonder whether they should go for a jackpot game. Progressive jackpot slots are games in which a percentage of each wager is added to the jackpot competition. 
On three-reel slots, there's usually a single progressive jackpot on the top payoff. To be eligible to play for that jackpot you need to bet the maximum number of coins.
On video slots, anywhere from two to twelve progressive levels are offered for a multi-tiered jackpot. For instance, on a four-tier progressive jackpot game, there will be 4 levels
On progressive slot machines, a percentage of each wager is added to the jackpot or jackpots. Three-reel slot machines usually have a single progressive jackpot on the top payoff, and you must bet maximum coins to be eligible.
On a three-coin dollar slot machine, for example, you can't win the progressive if you bet only one or two coins. Instead, landing the top jackpot combination on the payline brings a reduced payoff at a fixed amount.
On video slots, progressive jackpots are multi-tiered, offering anywhere from two to 12 progressive levels (i.e. bronze, silver, gold, and platinum or mini, minor, major and grand, etc). 
There's also a difference in who's eligible to play on the jackpot games - on some video slots, you must make a separate bet to be eligible to compete for the jackpot while on others all players are eligible for the jackpots regardless of bet size.
Jackpot games usually have lower payouts than regular games because the jackpot is the main event.  If you are going to play a progressive jackpot slot, make yourself eligible for the big win by placing the jackpot bet. If you don't want to do that, it's not really worth it to play a progressive jackpot. 
Leverage your Bets
Some gaming enthusiasts suggest that you leverage your bets. That means that you should start small and work up to bigger bets. Casino advisors say that it's hard to see why that would work since the payback percentage is the same regardless of whether your wins come at the beginning of the game or later. But some players enjoy the strategy and find that they feel more involved in their game when they engage in what's called "priming the pump."
Try these tips in your own slots games or develop some tips of your own and share with us here.