How to Play Jacks or Better Video Poker: Tips, Tricks and Strategies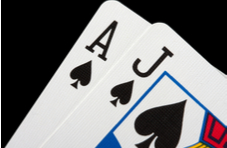 Video poker is an online casino games category with the highest return to player (RTP).  That means there's plenty of money to be made when you play video poker online. 
In fact, the theoretical return on this action-packed derivative of five card draw poker ranges from 97.29% to 99.78%.  How much and how frequently you can win depends on the type of variant you choose to play at Springbok online casino.  
An important caveat is you can only exploit this attractively high RTP when you play the game the best possible way you can… and that means applying an optimal variant-specific strategy to in-game decisions.
Learn How to Exploit an RTP Of Up To 99.54% Playing Jacks or Better Video Poker
In this article we focus on Jacks or Better video poker, a popular online casino game with an RTP of up to 99.54%.  You'll find definitions of the winning five-card poker hands and a brief explanation of the types of pay tables you can select.
There's even an overview of a basic Jacks or Better 9/6 strategy you can implement to optimise your overall win percentage.  Last but not least, we provide a few useful tips and tricks that'll help you stay focussed on the job at hand… and that of course is winning as much money as you can playing video poker games at Springbok online casino.
The Aim of The Game: A Winning Five-Card Poker Hand
The aim of Jacks or Better is to accumulate a winning five card poker hand based on conventional poker hand rankings.  The only exception is that in this variant, you are only paid even money on a pair if they are Jacks or higher.
You only have one opportunity to discard the cards you don't want and draw new cards that will hopefully complete a winning combination.  This one decision is the key to winning or losing and is consequently at the very heart of any video poker strategy.
Jacks or Better Poker Hand Combinations
What are the card combinations you should be trying to complete in order to be paid out according to the pay table posted on the gaming interface?
Here are the five-card poker hands - from low to high - you should be trying to achieve from the deal and the draw:
Jacks or Better - five cards that include a pair of jacks or higher
Two Pair - two pairs of two cards of the same value
Three of a Kind - three cards of the same value
Straight - five cards in numerical sequence
Flush - five cards of the same suit
Full House - one pair and one three of a kind
Four of a Kind - four cards of the same value
Straight Flush - five cards of the same suit in consecutive numerical value
Royal Flush - 10 to Ace of the same suit
What Does 8/5 And 9/6 Jacks or Better Mean?
At some online casinos you'll find Jacks or Better that offer 8/5 or 9/6 pay tables.  The most popular versions are the full pay or 9/6 casino games that pay out on all the poker hand combinations above.  In this scenario, the game pays out 6:1 on a flush and 9:1 on a full house.  In the other, the game pays 5:1 and 8:1 on a flush and full house respectively.
Why is this important?  The 9/6 game has an RTP of 99.54% which is significantly higher than the 97.26% payout rate that's possible with the 8/5 pay table.
The good news is that the single play Jacks or Better casino games developed by Real Time Gaming (RTG) are 9/6 games.  That means you can capitalise on the highest possible payout percentage when playing single-hand Jacks or Better at Springbok online casino!
Jacks or Better Payouts On A One-Coin Wager
What are the possible payouts on all the other poker hand combinations?  Jacks or Better pay even money, two pairs deliver 2:1, three of a kind pay 3:1 and a straight 4:1.  We already know what the flush and full house can pay out but the major money prizes are realised when you hit one of the following:
Four of a kind - 25:1
Straight flush - 50:1
Royal flush - 800:1
Basic Jacks or Better 9/5 Video Poker Strategy
Now that you know what you have to achieve and how much you can win playing Jacks or Better at an online casino, here's a basic strategy that outlines exactly which cards to retain before you hit the 'Draw' tab:
No combinations, high value cards or jacks - discard all the cards and draw five new ones
No matching cards - keep the jack or cards with a higher value and discard the rest
A pair - keep the matching cards and draw three new cards
Three cards that count towards a straight or a flush - retain the three and draw to new cards
Three cards towards a royal flush - as above
Four cards towards a straight or flush - keep all four and draw one new card
As you get more experienced you can find more complex strategies that outline when you should discard or retain low and high pairs.  The best way to find these strategies is to conduct a search online.  In the meantime, we suggest you memorise our basic Jacks or Better strategy before levelling up to more intricate game play.
Jacks or Better Playing Tips
As promised here are a few tips that'll help you maximise your win rate playing Jacks or Better casino games at Springbok online casino:
Familiarise yourself with the rules and basic Jacks or Better video poker strategy.  Practice in the free play mode and refer to the strategy until you automatically make the correct decisions.  Alternatively, you can download a playing app that alerts you every time you make a mistake in the draw.  Remember; it's just as easy to lose money playing casino games online, so be properly prepared before wagering on the cash games.


Always bet the five-coin maximum when playing Jacks or Better online.  You'll be eligible for higher payouts all round but the 4 000:5 payout on a royal flush is one tantalising prize you should always be gunning for.


Avoid rushing your decisions.  Think carefully about the cards you want to keep or discard and if in doubt, take the time to refer to our basic strategy.


Relax and have fun.  At Springbok online casino we want you to enjoy your online and mobile gaming experience… it is after all entertainment with the added sweetener of real money winnings factored in!