Best Online Casino Tips: Video Poker for Beginners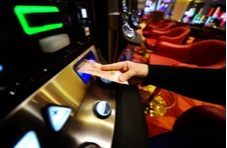 Video poker is a fast-moving category of card games based on five card draw poker.  It's available in multiple game variants that range from Jacks or Better and Deuces Wild to Joker Poker and Bonus Poker Deluxe.
Traditionally it is a low edge gaming category that pays out winnings according to the conventional poker hand rankings.  What that means is with preparation and practice, video poker can be the best online casino game you ever play in terms of payout rate.
As with all the good things in life, there is a lot to do before you can properly exploit the statistical edge video poker provides players.  For one, you have to choose your game carefully and based on complex gambling terms like variance and return to player (RTP).
You also have to familiarise yourself with the rules and paytable and learn how to play the game the best way you can.  Once you have mastered these techniques, the odds of winning ZAR on a regular basis are vastly improved.
Springbok Casino is officially the best online casino in South Africa.  We offer an extensive selection of RTG developed casino games and our casino bonus coupons are easily redeemable for free cash, free spins and cashback on losses. 
Besides supplying excellent gambling products and services to South Africans, we take our commitment to our players very seriously.  
As such, we feature regular articles covering game specific video poker guides, playing tips and strategies.  We encourage you to read these articles and refer to them as you become more adept at playing video poker online.
In this article we offer generic video poker playing tips.  We also provide a brief synopsis of some of the gambling terms you are likely to encounter when you prep for your real money video poker gaming sessions at the best online casino!
All About Video Poker Variance
Before you select the video poker game you intend to play, there are important elements to consider.  Do you want a game that has the potential to pay out large sums of money every once in a while?  Or would you prefer to accumulate relatively small wins that happen on a frequent basis?
Big Jackpots and Bonus Pays: High Variance
This differentiation in the amount and frequency of payouts is known as 'variance'.  Video poker games with major jackpot prizes and multiple bonus pays have a much higher variance than those that don't.
In real terms that means popular variants like Joker Poker, All American and Bonus Poker offer seriously big wins on ranks like four aces, five of a kind, and natural and wild royal flushes.  
However, the frequency of these wins is sporadic at best.  After all, these types of card combinations happen rarely - if ever - during a gambling session… even if it is at the best online casino in cyberspace!
It is also worth remembering that high variance games only start paying for three of kind and up.  Even then, the winnings on the 'lower' poker hand combinations are meagre at best - and by 'lower' we mean a straight flush and down!
Balanced Paytables with Evenly Spread Winnings: Low Variance 
Conversely, low variance games like Jacks or Better have a more balanced paytable where the winnings are evenly spread.  Payouts start at a pair of jacks or better and a full house, flush and straight pay 40:1 on a five coin wager. 
If you are the cautious kind of player who enjoys banking small amounts of ZAR comparatively often, then low variance games are the games for you.  However, if you are happy to lose money in pursuit of that elusive big win, high variance video pokers are your go-to guys.
The RTP of Video Poker 
Aside from the variance of a video poker game, the other crucial element to consider is its average return to player or RTP.  This is the percentage of all the bets made on a particular video poker game at the best online casino that is paid back to players as winnings.
RTP is the opposite of the house edge.  If a game has a low house edge it has a high return to player.  Together the percentage values ascribed to the two diametrically opposing terms add up to 100 percent.
Ideally you want to play games that have the highest RTP.  In the video poker category that means selecting games like Aces and Eights (99.78 percent RTP), Double Jackpot (99.63 percent), All American (99.60 percent) and Jacks or Better (99.54 percent).
What that means is for every R10 wagered on Aces and Eights, Double Jackpot, All American and Jacks or Better video poker over the long term, R9,98; R9,96; R9,96 and R9,95 is paid out as winnings.
Best Online Casino Video Poker Playing Tips 
By now you know how to choose a video poker game based on variance and RTP.  That's all good and well but if you really want to beat the virtual machines, here are a few basis tips to get you on a roll:
Tip 1: Take the time to memorise a strategy that outlines exactly which cards to hold and when.  Most of the strategies are easy to remember and based on common sense more than anything else.
Tip 2: Implement the strategy in the free play mode.  At Springbok Casino you can play all our online casino games for fun.  Once you are confident you are playing the game in the mathematically correct way, you can upgrade to the real money mode.
Tip 3: Always bet the five coin maximum.  It is the only way you can unlock the really big cash wins at the top of the paytable.  You can offset your expenditure by selecting the lowest available coin value or you'll burn through your entire bankroll in no time at all.
Tip 4: Limit your individual gambling sessions to about an hour or less.  When you are tired and not fully alert, you may be inclined to make expensive mistakes.
Tip 5: Don't rush your decision making.  There's no dealer to worry about and no other players to consider.  Take your time and you will enhance your prospects of hitting winning card combinations.
Tip 6: Only play your favourite video poker games at a casino you can trust.  In Springbok Casino you have the best online casino in South Africa… and that's official!