3 Differences between Video Poker and Online Slots You Must Know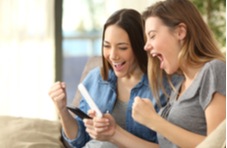 Every gambling venue has hundreds of games on offer, but out of all of them, the most popular games are probably online slots and video poker games.
Quite often, players think of those two games as interchangeable since they are similar in many ways. For starters, both games use automated software to ensure a random outcome. In addition to that, both games consume very little of your time, which makes them perfect for people with a busy schedule.
However, if you put the two games under the same category, you will find yourself forgetting that video poker requires a different approach than a game of slots. This state of mind can rob you of the chance to win bigger prizes, which is a shame.
Now we present you with the three most important differences you must keep in mind as you choose which game you want to play!
The Strategy
One of the main things that separate video poker (also knowns as VP) from online slots is the different strategy you have to develop when playing the game. While slots require very little preparation on your part and managing your bets is the most important thing, video poker is highly different.
Even though you don't have to deal with the human element of poker in VP, you still have to make significant decisions that have the potential to affect the outcome of the game. You will have to use your comprehensive knowledge of the betting odds to decide which hands you want to keep as the game progresses.
That means that you have to have a clear strategy as you play video poker if you want to win, so take the time to learn more about the game before you place real money bets.
The Pay Back Rates
In most cases, the prizes you can win by playing online slots are more lucrative than video poker prizes. However, your chances of getting back the money you invest in the game are much higher as you play VP.
While slots games often offer you a 95%-99% chance to get your money back, video poker has a 99%-100% pay-back rate.
So although video poker awards you with smaller prizes, it is less risky, and you can win a decent amount of cash slowly and steadily.
Progressive Jackpots
One of the main attractions in automated games is the opportunity to win progressive jackpots. After all, there is nothing more appealing than winning millions of dollars unexpectedly.
While there are dozens of online slots that offer you the chance to win a spectacular amount of money, there aren't that many video poker games that present you with the same opportunity. In most VP games, you will find a fixed jackpot, but if you do encounter a progressive jackpot as you play video poker, don't pass up on the chance to make a real profit.
Let the Games Begin!
Now that you understand the difference between the two games, you can choose the one you love most and start playing for real money!