Top Tips for Playing Video Poker at the Best Online Casino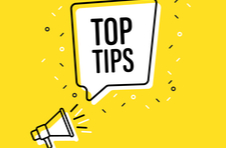 If you love the skill and strategizing associated with poker but you are intimidated by the thought of going head to head at the tables, what do you do?  Play video poker at the best online casino, of course!
At Springbok Casino, which is officially the best online casino for high rolling South Africans, we feature a whole range of video poker machines!  All are fabulously functional, and all have jaw-dropping jackpot pays that may just be headed in your direction.
As with all the Real Time Gaming developed games that you will find at the best online casino in cyberspace, there are tactics and techniques that you can adopt to improve your win-loss ratio.
First, a little bit about why video poker should always be at the top of your play list...
Capitalize on the Low House Edge
By now you have probably heard the term house edge numerous times… you know, the percentage of all bets that the casino takes as profit?  Well, in the case of video poker the house edge is so ridiculously low, it tips the scales at just 1 to 2 percent… or, in the case of Jacks or Better and a few other seriously lucrative variants, a hang of a lot less!
What does that mean in layman's terms?  When you play video poker, you are essentially playing one of the best online casino games in terms of the average payout rate.
In other words, around 98c to 99c of every rand that is ever wagered on video poker at Springbok Casino is paid out back to all players over a period of time.  The payout rate, or return to player (RTP), is what is doled out to lucky punters after the casino has taken its cut of the bets.
Smash It with an Optimal Strategy 

The beauty of video poker is you can actually lower the house edge and maximise the payout rate even further… and that means that more money is destined to come your way.  How do you slash the advantage to the house?  
That's easy.
All you have to do is memorise the optimal strategy pertaining to the video poker variant you want to play and the odds of hitting a good few paying poker hands are firmly in your favour.
That, in essence, is our first video poker tip – learn to play like a pro!  Simply print out and memorise the relevant strategy and you will know exactly which cards to hold to the draw in order to have the best chance of hitting paying combinations!
Where can you find the gaming strategies for the likes of Jacks or Better, Aces and Eights, Deuces Wild and Joker Poker?  Browse through our video poker tips section featured on our site and you will find all the information required to become a seriously successful video poker buff.
Slow Down and Play a Considered Game
When you play video poker at Springbok Casino, the first thing you will notice is how quickly all the actions occur – from placing the bets and holding the cards to the all-important draw.  That of course is a sign of the slick and functional gaming software that has made Real Time Gaming a preferred backbone of many top online casinos.
Although getting through as many hands as you can may seem like a smart strategy, we strongly suggest you slow down and carefully consider the cards you are dealt before making a decision around the draw.
When you rush through the hands, there is a strong likelihood you will hold the incorrect cards and miss out on achieving higher paying hands like a flush, straight, full house and four of a kind.  A good tactic to adopt at the best online casino is slow and steady wins the day!
Those of you who do want action all the way can opt to play any one of the sizzling hot variants in the multi-hand mode.  There's a choice of 3, 10 or 52 hand games, so buckle up and enjoy the high velocity ride!
Hit That Bet Max Button… Always
Last but not least and it may seem like a no brainer but betting max has to be part of your smart video poker strategy.  Why?  Well the major jackpot pays that vary from 4,000 x to 10,000 x the stake are only available on a five-coin wager.
That does not mean you have to blow your bankroll by selecting the highest available coin denomination.  It simply means you have to hit the bet max button whether you choose to bet R0,05 or R5,00 per hand. Obviously, the more you wager, the more you win if and when you hit that elusive royal or sequential flush.
Best Online Casino Games in the Video Poker Genre
What are the best video poker games to play in terms of potential win rate?  According to the statisticians who like to crunch the numbers, there are several variants that are worth their weight in gold.
When it comes to win frequency, however, it is the most straight forward variant in the genre, the one that is most like conventional poker, that is the best online casino game.  We are of course referring to Jacks or Better – the staple of all video aficionados who know a thing or two.
Here's a breakdown of the top video poker variants that you can play right here and right now, together with their average payout percentage:
Aces and Eights - 99,78
Double Jackpot - 99,63
All American - 99,60
Jacks or Better - 99,54
Bonus Deuces Wild - 99,45
Double Bonus - 99,37
Exploit the Springbok Casino No Deposit Bonus - Play Video Poker for FREE 

Right, now that you have all the facts and figures relating to video poker at the best online casino ZA, all you have to do is claim our free no deposit bonus and give Jacks or Better – or any of the other scintillating variants – a go.
Who knows?  You may be the lucky player who hits a royal flush on a five-coin wager funded by Springbok Casino, nogal!  Now that is something to get excited about – free betting stakes complements of the best online casino for Saffers!