Best Multi-Hand Video Poker Strategy for Beginners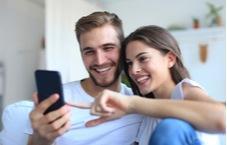 As the best online casino for South Africans, Springbok Casino offers a consummate array of games.  All are developed by Real Time Gaming (RTG) and all fall neatly into a defined category; be it slots, table games, scratch cards or – wait for it – video poker!
As you are probably well aware, video poker is the next-gen version of draw poker.  The one major exception is you don't go head to head with other players, but rather mount an attack for your share of the money bags secreted in the machine.
Your primary quest is to create a winning five-card poker hand according to the conventional poker hand rankings like a pair, two pair, three of kind and so on.  When you succeed, you are paid out according to the pay table posted on the gaming interface… job done!
The Draw: The Only Weapon in the Video Poker Arsenal 
The only weapon you have in your arsenal is the draw.  It is a one-off affair designed to give you a shot at maximising the value of the initial five cards you are dealt, a combination of cards known in the industry as the 'decision' hand!
During the draw, you can hold the cards you think have the best chance of forming a winning poker hand and discard the rest.  The discards are then replaced with new cards and the machine pays you out accordingly… or not at all!
Ramp Up to the Multi-Hand Mode for an Adrenalin Boost 
If you find the game play in video poker a bit dull, you can easily ratchet up the excitement level by electing to play multiple hands of your favourite video poker variant… at the same time.  Say what?  Yup!  At the best online casino ZA you will find 14 different variations of video poker, all of which can be played in the single-hand or multi-hand game modes.  
What do we mean by multi-hand?  Well, you can load three, ten or 52 hand versions of any variant you choose onto your PC, laptop, tablet or phone – and that means you will have up to 51 additional ways of banking hard cash on every single betting round!
The Art of Betting on Multi-Hand Video Poker 
Although that may sound too awesome for words, there is a bit of a leveller to bring you down to earth with a bang.  Whatever stake you wager is automatically extrapolated across all the available hands.
That means a R0,50 bet on three, ten or 52 hand video poker is in fact R1,50, R5,00 and R26,00, respectively.  When you play video poker the way you should - and that's according to the optimal strategy - the value of the wager per round leaps to R7,50, R25,00 and R130,00 apiece.
Why?  Well, according to the optimal strategy the best way to play any video poker variant at the best online casino is to bet max on every round – and that means betting five coins of whatever denomination you choose to wager.
Why Betting Max is a No-Brainer
You are probably wondering why the strategy insists you bet max.  It is certainly not a ploy to get more money out of you!  It's really a no-brainer as the greatest amount of money you can win in any form of video poker is 4,000 x the stake for a royal flush – and that sumptuous real money return is only available on a maximum five-coin wager!
OK, so that is rule number one – always bet the five-coin maximum whether you are playing one, three, ten or 52-hand video poker right here at the best online casino South Africa!  You can of course control the total value of your stake by choosing an appropriate coin value to lower your max-bet amount.
The Key Advantage of Playing Multi-Hand Video Poker 
What is the key advantage of playing multi-hand video poker?  As we have already mentioned, you essentially have two, nine or 51 extra ways of winning ZAR every time you crank up the game engines of your best loved video game… be it Jacks or Better, Joker Poker, Sevens Wild or one of the sizzling hot bonus games.
Whether you win buckets of cash or lose the proverbial farm, it all boils down to the strength of the decision hand pre the draw.  Why?  Well, the cards you choose to hold in the primary hand are automatically allocated to all the other hands too.
If the cards you have held are manifestly strong, then there's a good chance you will be paid out for multiple five-card combinations – and at that point your account balance will begin to soar!
The Importance of Proper Bankroll Management at the Best Online Casino
What you do have to take into account when you play multi-hand video poker is the bankroll you start out with has to be a lot larger.  As can be expected from this form of the game, the variance or volatility is relatively high.
What that means is you can anticipate wild swings in fortune every time you play multi-hand video poker right here at Springbok Online Casino, the best online casino in Africa… by far! 
Yes, there will be jaw-dropping winning streaks to boost the bottom line but you can count on plenty of protracted losing streaks too – and that means the balance in your bankroll will see-saw between the red and the black!
Ideally you should ring fence the amount you want to wager on video poker in your head.  Once you have reached your limit, it is of vital importance that you shut down the gaming session and leave the action for another day!
Sign up at Springbok NOW - We are the Best Online Casino for Saffers!
The only way to get to grips with the multifaceted entertainment of multi-hand video poker is to play it for real.  As the best online casino in cyberspace we offer all our games in the fun mode!
Once you have finetuned your particular video poker strategy and learnt the ins and outs of optimum betting tactics, you can upgrade to the real money mode with a click of a button!  Who knows?  You may just be smart and lucky enough to break the bank!