Searching for the Best Bonus Poker Online - Facts and Figures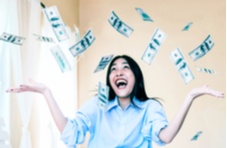 Players who visit Springbok Online Casino South Africa usually have one ultimate aim in the mind – and that is to win rands and cents.  Sure, there is always an element of fun to playing casino games in the real money mode… but at the end of the day it is the 'cash in the bank' that really determines the fun factor.
The trick is to find the games that offer that little bit extra in terms of win rate.  As most of you are probably aware, video poker can be a major money-spinner.  So if you want to combine fun with prevalent payouts, then video poker is a no-brainer.
Identifying the Unicorns in the Bonus Video Poker Genre
As a genre, video poker has one of the lowest advantages to the house.  That is obviously good to know – but how do you identify the game or games that have the potential to provide more than most?
Although there is no definitive answer, the bonus pokers at Springbok Online Casino South Africa have always been incredibly popular.  The question is 'which of the bonus games is the proverbial unicorn of the casino?' 
Before we get into the facts and figures that can point you in the right direction, let's isolate the three video poker variants that we are analysing on your behalf.  They are Bonus Deuces Wild, Bonus Poker and Bonus Poker Deluxe – all of which you can play right now at our online casino South Africa. 
As you have probably guessed, all these games offer some sort of bonus payout.  Below we take a deeper look at each famed video poker game and how their bonus pays can serve you.
Bonus Wins and Jackpot Pays 
Bonus Deuces Wild has five – yes, five – extra poker hand rankings on the paytable, largely due to the fact that there is a wild card in the pack.  The corresponding payouts are mind-blowing, to say the least.
Bonus Poker has three additional pays plus a bonus win for a straight flush.  Bonus Poker Deluxe features a standard paytable but also pays out plenty of money for a straight flush.  All the games offer a 4,000 x jackpot for a royal flush.
Here is a breakdown of the payouts attributed to each of the three bonus video poker variants that you will find at our online casino South Africa:
Comparative Analysis of the Paytables on a Five-Coin Maximum Bet 
| | | | |
| --- | --- | --- | --- |
|   | Bonus Deuces Wild | Bonus Poker | Bonus Poker Deluxe |
| Royal Flush | 4,000 | 4,000 | 4,000 |
| Four Deuces with an Ace | 1,250 | - | - |
| Four Deuces | 1,000 | - | - |
| Wild Royal Flush | 125 | - | - |
| Five Aces | 400 | - | - |
| Five x Three, Four or Five | 200 | - | - |
| Five x Six to King | 100 | - | - |
| Four Aces | - | 375 | - |
| Four x Two to Four | - | 200 | - |
| Four x Five to King | - | 125 | - |
| Straight Flush | 40 | 200 | 250 |
| Four of a Kind | 20 | - | 375 |
| Full House | 20 | 40 | 40 |
| Flush | 15 | 25 | 30 |
| Straight | 5 | 20 | 20 |
| Three of a Kind | 5 | 15 | 15 |
| Two Pair | - | 10 | 5 |
| Jacks or Better | - | 5 | 5 |
When you scan the respective paytables, the standout bonus poker is of course Bonus Deuces Wild.  Aside from the jackpot win, there is loads of money to be made on the wild card quads.
Having said that, any seasoned gambler at Springbok Online Casino South Africa will tell you how difficult it is to hit the big paying combinations.  
It's All About the Law of Probability
As with all casino games, the law of probability applies to the payouts.  That law basically states the higher the real money wins, the lower the probability of hitting the corresponding poker hands.
What is also notable about the Bonus Deuces Wild paytable is the fact that the game only starts paying on hand rankings comprising three of a kind or better.  That means you miss out entirely on the payouts for the card combinations that have the highest probability of actually occurring – two pair and jacks or better!
You will also have to make do with comparatively miserly payouts for a trip through to a straight flush.  Is Deuces Bonus Wild the unicorn of the casino?  We will allow the facts and figures to speak for themselves.
How about the other two bonus pokers?  Well, considering the lower pays in both variants are quite similar, and a straight flush and four of a kind pay out comparatively sumptuous amounts of money in Bonus Deluxe Poker, it is the deluxe version that gets the top vote!
The Edge and RTP Compared  
Right, that is what the payouts tell us, but how about the edge and average return to player (RTP) – which game is tops in that respect?  
Well, this is when it becomes a bit more complex, as rather counterintuitively, it is Bonus Poker that wins by a whisker.
| | | |
| --- | --- | --- |
|   | House Edge | Average Return to Player (RTP) |
| Bonus Deuces Wild | 0,94% | 99,06% |
| Bonus Poker | 0,93% | 99,07% |
| Bonus Poker Deluxe | 1,51% | 98,49% |
What do these percentages mean in layman's terms? 
In the case of Bonus Poker, it means that R9,07 in every R10 wagered on that particular video poker variant at Springbok Online Casino South Africa is paid back to players in the form of winnings.  The remaining 93 cents is retained as profit.  It is however worth mentioning that the RTP is the average return to all players at the casino over an indefinite period. 
What that of course implies is there is absolutely no guarantee that you will bank the bucks every time you play Bonus Poker at our star rated online casino South Africa.  It simply means that if you adopt the optimal strategy, there is an exceptionally good chance you will win more money than you lose!
That, my friends, brings us right back to why you gamble at Springbok Online Casino South Africa in the first place – to win rands and cents, of course!  It might not be a given, but you're given good odds and with a bit of luck, you'll stay on the winning side of things.