Using Betting Systems in Video Poker: Pros and Cons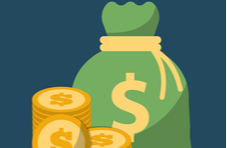 At the best online casino, the aim of all our players is to beat the house.  In video poker a full arsenal of weapons is required to do exactly that.  By weapons we mean anything that can improve your chances of winning – and betting systems are the equivalent of a double barrel shotgun.  The hits are spread and you can make a killing… or not!
What is a Betting System?
Betting systems have been around since time immemorial.  They can be used in virtually all the casino games that you can play right now at Springbok Casino – from online video poker and online blackjack to online roulette.  Most betting systems are either progressive or regressive.
Progressive systems involve incrementally increasing the bet size after you have played a specified number of hands or game rounds without a win.  Bet size in this context means both the coin denomination and number of coins in play. 
Regressive betting systems are the direct opposite – you wager at a progressively lower bet level every five to six hands until you do win.  A win at any point in either system means reverting back to the lowest bet level – the initial wager of that particular video poker session.
Example of a Progressive Video Poker Betting System at Springbok Casino
Here is a step-by step example of a betting system that is often touted as a sure-fire winner by its proponents online:
You kick off the gambling session at the 

best online casino

 with a one-coin bet in the denomination you feel comfortable with.  You continue betting that way for the next five to six hands.


If you haven't hit a paying combination during those five to six hands, you 

increase your wager to two coins of double the value

.  You bet accordingly for the next five to six hands.  


If you do win before the optimal number of hands have elapsed, you revert back to the original one-coin wager and start the system again.  


 

If you don't hit a paying poker hand, you increase your bet size again to three coins and double the denomination.  You continue following the same system until you have reached the five-coin maximum bet level where you either 

win and revert back or lose and end the session

. 
That is how the progressive betting systems roll at the best online casino in cyberspace… and every other gambling destination on the planet. 
What is the Point of a Progressive Video Poker Betting System?
The idea behind this type of betting system is that just one big win can cover all your losses.  That may statistically be true and you may find it works well for you but – and it's a big but – there is no guarantee that you will win anything at all.  If you do hit a paying poker hand, the odds are it will be a high pair, two pair or three of a kind – none of which deliver much more than three times the bet!
That is the first problem with a progressive betting system or any other betting system for that matter.  Here's another.  In video poker and all the games of skill available at Springbok Casino - which by the way has been independently rated the best online casino for South Africans – the results are determined by a computer algorithm and according to a random sequence of numbers generated by a random number generator (RNG).
No Guaranteed Wins Can Mean Huge Losses 
That of course means that there is no way to anticipate or predict any outcome – whether it is a win or loss for you, the player.  That in turn implies that you can literally play video poker at Springbok Casino for 48 hours without a break and never achieve a viable poker hand higher than a flush.
In the meantime, you have increased the value of your bet five times.  Had you started with a R1 wager; you would be playing the final five hands at R80 a pop.  If all those hands are duds, you would be R400 in the red – and that is a serious amount of money to lose playing video poker at the best online casino!
Miss Out on Big Pays Due to Nominal Bets 
Another equally important point to bear in mind is there is always a chance – albeit a slim one – of hitting a four of kind, straight flush or royal flush.  There is also a chance you will hit the big paying combination when you only have a one- or two-coin bet in play and that can be the difference between banking 250 x the wager compared to the 4,000 x jackpot that's offered for a royal flush on a maximum five-coin bet!
What is the Difference Between a Betting System and a Strategy?
The key difference between a system and a strategy is the fact that a properly implemented game strategy can lower the house edge.  A system is nothing more than a systematic approach to gambling money at the best online casino.  It can neither increase or decrease the average payout rate of a game or influence what percentage of wagers Springbok Casino retains as profit.
A betting strategy is the mathematically perfect way of playing a game – be it Pontoon, online Texas Hold'em Poker or Jacks or Better, Joker Poker or Double Bonus Poker online.  When you follow a strategy to the letter, the probability of hitting paying video poker hands is at its highest.
What is the Top Tactic to Adopt for the Best Online Casino Results?
With that in mind, your best bet is to adopt a tried and tested strategy that corresponds to a particular video poker variant at Springbok Casino.  That way you will know exactly which cards to hold to the draw; the cards that have the highest probability of creating a paying poker hand right here at the best online casino.
A betting system can add another level of interest to play but it can't make any difference to whether you win or lose.  Sometimes the risks are greater than the rewards – and that sentiment applies to betting systems, particularly the progressive betting systems.