Online Video Poker: Separating Facts from Fiction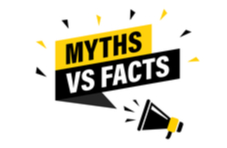 There are all sorts of weird assumptions around online casino games, most of which are simply not true.  Separating facts from fiction is a major challenge… and one that must be mastered in order to beat the edge in video poker online.
The Falsehoods and Fallacies Surrounding Online Casino Games
Why are online casino games the subject of so many falsehoods?  Perhaps it has to do with the fact they pay out real money... or, it may have more to do with wishful thinking, superstition or serendipity.  Whatever the reasons, online casino games have always been shrouded by myths and innuendos – nearly all of which fail dismally at the fact-check stage.
What you have to bear in mind is video poker – and all the other Springbok Online casino games for that matter – cannot be manipulated or programmed to deliver good or bad results.  Cold and hot streaks do not follow each other in definitive patterns.  Similarly, there is no way of influencing the outcome of the game by hitting the deal or draw button at a certain time or in a specific way.
Getting the Wrong Information Can Be Dangerous
Should anyone attempt to tell you otherwise, here is a free tip from Springbok Casino… turn on your virtual heels and walk away.  What we can say for sure is the conspiracy theorists and gambling wannabes have no idea of what they are talking about.  Misinformation can be dangerous, especially in an online gaming environment, such as ours.
Let's get down to rebuffing a few of the more pervasive video poker myths currently doing the rounds, at Springbok Casino – and elsewhere online:
Myth #1 – The Video Poker Payout Rate is Manipulated
One of the biggest whoppers is the claim that online casino operators can adjust the video poker payout rate up or down at will.  According to the proponents of this myth, there is some guy sitting in a smoke-filled room manipulating the house edge and, by extension, the average return to player (RTP) of the online video poker variants.
In reality, adjusting the payout rate of online casino games is practically impossible.  There are no switches to flip or dials to turn.  If it were possible to change the RTP on demand, it would involve rewriting the software algorithms for a particular game – and that is a highly specialised skill, unique to only the most talented and experienced programmers.
Even if there were IT geniuses hanging around Springbok Casino to pull off an RTP rewrite, it would take days or even weeks to achieve the impossible.  Is there someone sitting in a virtual corner of a virtual casino adjusting the edge and RTP to improve the profit and loss margins?  Hang, no… the idea alone is a figment of the imagination of a very fertile mind.
If someone, somewhere could theoretically pull off the impossible, any changes to the gaming algorithms or RNG software would be detected in no time at all.  How?  Independent testing agencies are tasked with evaluating and certifying online casino games for consistency, randomness and fair play.  Any discrepancies would instantly be identified and duly reported to the regulatory authorities.
There is also the fact that this would effectively require an entire new game to be developed, as live software coding would surely be detected by players playing the game by things such as downtime.  Think critically, and you'll get your answer.  The RNG in video poker cannot be manipulated.
Myth #2 – Players Can Predict When the Next Big Win is Due
Predicting wins based on previous results may sound convincing but, in reality, it is far from the truth.  There is nothing to suggest wins and losses are equally distributed.  As we have already explained, the outcomes of online casino games – including video poker – are randomly determined by random number generator software.
The idea that hitting a four of a kind, straight flush or royal flush is imminent purely because it hasn't happened over the last 100 to 150 hands is totally flawed.  What you have to remember is each hand is a completely independent event.  There is no connection between hands and no pre-determined pattern of wins and losses.
What is equally important is the video poker at Springbok Casino has six standard decks of cards in the virtual shoe – and the cards are automatically shuffled after each game round.  What that does is support the randomness of results, hence busting the myth of predictive wins and losses once and for all.
Part of the fun of playing online casino games at Springbok Casino is the mystery and allure when it comes to when the next big win will be… as it is anyone's guess.  So, sit back and enjoy.  You can land that pot of gold at any time!
Myth #3 – It's Impossible to Beat the Edge in Online Video Poker
The third and final myth may refer to video poker but it is equally relevant to all the skill-based online casino games at Springbok Casino.  The question is… can you beat the edge?  Or does the casino always win over the long term?  The easy answer is 'yes', you can beat the edge… but there are a few provisos.
Firstly, the type of online video poker game you choose to play matters.  Ideally you want to play the full pay video pokers – the games with the best paytables.  You also want to play the games with the highest average payout rate.  At Springbok Casino, that happens to be Aces and Eights followed by Double Jackpot Poker, All American Poker and Jacks or Better.
Secondly, you must play the particular online video poker variant in the theoretically perfect way – and that entails downloading the respective online casino games strategy from the internet and following it to the letter.
Once you have that taped, and perfected your gameplay and strategy, the third and final proviso is to use the Springbok Casino bonuses to fund your online casino games sessions where ever possible.
Find the Best Casino Bonuses and Play RTG Online Casino Games FREE!
The good news is Springbok Casino offers a variety of lip-smacking bonuses and promotions.  Offers range from our hugely popular free cash no deposit bonus and three-part matched deposit bonus to cashback, comp points and reload bonuses.
Play your cards right and there is plenty of free moolah to spend on our extensive range of Real Time Gaming (RTG) developed online casino games… including video poker, of course.  Why not sign up, login to Springbok Casino, and start building your reputation as a video poker buff, right away?