Video Poker & Max Bets at an Online Casino South Africa: Yes or No?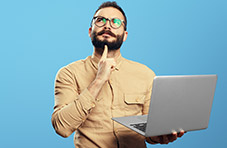 Conventional wisdom isn't always the answer at an online casino South Africa. Sometimes tactics change with experience. One example is betting max in video poker. It is consistently punted as a strategy… but is it appropriate for recreational gamers?
Video Poker Odds Explained
When you play video poker online at Springbok Casino, you have the option to wager one up to five coins per hand. As can be expected, the payouts increase incrementally along with the number of coins in-play. The actual odds, however, remain exactly the same… with one major exception.
At our online casino South Africa, this norm-shattering anomaly is featured right at the top of the paytable. What we are referring to is the elusive royal flush. That of course is the perfect hand in online video poker – and it only comes around every 40,000 or so hands.
In all the other hand rankings, the payout increases in line with the coins in play. When you hit a straight flush, you get 50:1 for one coin and 250:5 for five coins, which is precisely the same odds.
Similarly, you get 25:1 and 125:5 for four of a kind and 6:1 and 30:5 for a full house. In other words, the one-coin payout is simply multiplied by three, four or five – as represented by the value of the current coin bet. On the other side of the proverbial coin, the same is not true for the royal flush.
With a royal flush, when you hit 10, J, Q, K and A in the same suit at Springbok online casino South Africa, you bag 250:1, 500:2, 750:3 and 1,000:4. That is the standard format of the odds.
When there is a five-coin bet in play, the payout is not 1,250 as one would expect it should be, based on how the rest of the odds telly up. Instead, it is more than three times that – a game-changing 4,000 which, like all the other posted payouts, is multiplied by the stake. This is what the pundits claim to be the 'driving force' behind the bet max tactic – at our top ranked online casino South Africa and the land-based casinos too.
Why Betting Max at the Online Casino South Africa is High Risk
You would think it would be a no-brainer to always bet the maximum number of coins. In theory that is undeniably true. In practice, not so much. Chasing the royal flush is much more likely to deplete your bankroll than deliver the goods.
Here is why:
There is a 1 in 649,740 chance of being dealt a royal flush.
You have a 1 in 383,484 chance of hitting a royal flush on the draw.
With one card to a royal flush, the chances of completing it on the draw is 1 in 178,365.
On average, you will hit a royal flush every 40,000 hands or… you may not.
As anyone who plays real money games online at Springbok Casino will tell you – there are no guarantees in gambling!
Think about it. Even with the lowest available R0.05 denomination, a five-coin bet is R0.25 per round. Multiply that by 40,000 and your total spend is R10k. Sure, you are certain to experience gains as well as losses. That said, it is a lot of money to spend on something that may or may not happen.
A better tactic would be to scale down your bets and extend the gaming sessions at our online casino South Africa. That way, you have a better chance of ending the day with a bit of money in the pocket.
You will also achieve what most recreational gamblers at the online casino South Africa are actually gunning for… and that, of course, is having loads of fun. Gaming is, after all, high-end entertainment that has the potential to pay out a bit of filthy lucre on the side!
Why Experience Counts in Online Video Poker Betting
The other factor to keep in mind is betting max is not for inexperienced players. In fact, the only way you can make the strategy count is if you know the popular online casino game inside and out. Video poker may be easy to learn but it is difficult to master.
When you do not know how to play the game perfectly, losses far outweigh the gains. That is regardless of how many coins you have in-play. What we do know for sure is betting max increases your losses by five times – and that is high-risk tactic to deploy if ever there was one.
Online video poker like Jacks or Better, Aces and Eights and All American may have some of the best payback percentages at Springbok Casino, but that is only true when you:
implement the strategy unique to the game, and
are willing to wait for the gains over the long term.
When you get to that point in your video poker gambling journey, you can reconsider the tactic of betting max. After all, the only way to get the highest return to player (RTP) and the lowest edge is to bet the maximum five coins per hand!
What we are essentially saying is betting max in video poker is only for experienced players who understand the game. Guys like John Grochowski and Bob Dancer more than fit the bill. For everyone else out there, it would be foolish and exceedingly arrogant to play an online casino game they don't really know, at the maximum table limit!
Play Video Poker in the Fun Mode at Springbok Casino
At Springbok Casino, we feature 14 of the most popular versions of online video poker. All are available in the fun and real money modes. If you are serious about mastering the genre, you can learn the finer nuances of the game in the free play mode right here.
Once you are ready to tackle the draw in the most strategic way, you can sign up at the number one online casino South Africa… and play for real. Who knows, betting max may well prove to be a winning tactic but be prepared for the long haul!