Video Poker vs Slots at the Best Online Casino for South Africa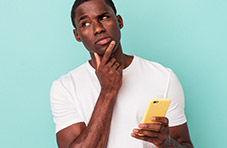 Video poker and slots are the mainstays of pretty much every online casino in South Africa.  There is a major difference though… one is a game of skill, the other a game of fortune.  That, in itself, is a hint as to why video poker is the better bet at Springbok Casino… or is it?
Video Poker Vs Online Slots: Similarities and Disparities
What is noticeable is both video poker and classic slots are styled as gaming machines.  What is more, both online casino games have reached the pinnacle of their success at the same time.  The era we are referring to started with the launch of web-based gaming platforms, such as our online casino South Africa.
Today, slots and video poker claim the top spot in remote real money gaming.  The reason being is one game caters for recreational players and the other is tailor-made for strategic gameplay.  Together, they cover all the bases.
The key difference between the two has to do with decision making.  When you play video poker at Springbok Casino, your decisions directly influence the outcome.  With online slots, nothing you do has any impact on the odds, hit frequency or average rate of return.  Winning and losing is pre-destined, if you so wish to call it, by a computer algorithm.
What Decision Making is Required in Video Poker?
Think about it.  If video poker is your go-to online casino game, you are constantly weighing up options.  Questions like:
What variant should I play?
How many coins should I wager?
What cards should I hold to the draw?
Should I double or not?
These questions are a natural part of the video poker gaming package.  When you make a bad call, there is a better than average chance of losing money as poor decisions have a negative effect on the odds.
The good news is that many of the decisions you have to make in video poker are not that difficult.  Take the question about variants, for instance.  As with all online casino games, the best option is the one with the best payback percentage.
Video Poker Variants and Payback Rates at Springbok Casino
At our top ranked online casino South Africa, we feature seven popular video poker variants.  Each has a calculated payback rate based on the paytable.  The game with the highest average return is statistically the best and should, theoretically, offer a better chance to win.
Here is the complete Real Time Gaming (RTG) video poker suite, together with the respective payback percentages:
| | |
| --- | --- |
| Variant | Payback % |
| Aces and Eights | 98.63 |
| All American | 98.49 |
| Bonus Deuces Wild | 99.06 |
| Bonus Poker | 99.06 |
| Bonus Poker Deluxe | 98.49 |
| Deuces Wild | 97.97 |
| Double Bonus Poker | 99.37 |
| Double Double Bonus Poker | 97.86 |
| Double Double Jackpot Poker | 98.95 |
| Double Jackpot Poker | 98.99 |
| Jacks or Better | 97.29 |
| Joker Poker | 98.51 |
| Loose Deuces | 99.07 |
| Sevens Wild | 99.16 |
Betting in Video Poker
That brings as to the question about the number of coins wagered.  In video poker, conventional wisdom dictates you should bet max as a matter, of course.  That may sound counterintuitive.  Aren't the odds the same, notwithstanding the number of coins in-play?
Yup, the odds are matched across the board – with one major exception.  The royal flush offers a jackpot prize of 4,000 x… but only when betting max.  When you have that information as your guide, betting five coins is a no-brainer!
As for the optional double bet…  Well, this time the answer is not as clear cut.  Some pundits are all for taking a chance.  They claim it is the closest you will get to a 50/50 wager at Springbok Online Casino South Africa.  On the flipside of the coin, others reckon it is a mug's bet as in their estimation the risk is too great.
There is one way of making the double option work for you.  Take the bet on the low paying and even money hands and desist when you form a flush or higher.  That way you do not lose the proverbial shirt when you pick a low card!
How Online Slots Compare
When we use the questions to compare the two games, how do online slots stack up?  In terms of the payback percentage, most slots fall within the 94% to 96% range.  On that score, video poker comes out triumphant.
As for decisions around the number of coins bet and paylines activated, well, that is largely immaterial. Our latest release online slots at Springbok have fixed paylines.  Payouts are quoted as multiples of the line bet, so there is no way of gaining anything on that score.
That said, there are plenty of Springbok Casino slots with jackpots as the main prize.  In fact, there are seven progressive slots featured at our online casino for South Africa players.  They are:
Jackpot Cleopatra's Gold Deluxe
Shopping Spree II
Spirit of the Inca
Jackpot Pinatas
Jackpot Cleopatra's Gold
Megasaur
Aztec's Millions
Some are funded by the entire RTG online casino network and offer big wins of R10 million and more!  When you weigh 4,000 x for a royal flush against seven or eight figure jackpots, online slots clinch the round.   Truth be told, this round is reminiscent of some of the most lopsided boxing bouts of the last decade.
Best In-Game Bonuses at the Online Casino South Africa
When it comes to integrated bonuses, both gaming categories tick the box.  In video poker, there are specific variants featuring wild cards and bonus pays.  Games like Bonus Poker offer neat prizes for four aces, four twos through fours, and four deuces with an ace.
As the names suggests, Sevens Wild and Deuces Wild online video poker have wild cards in the deck.  Bonus Deuces Wild has bonus payouts and deuces are wild.  You have to hit the corresponding hand ranking to be in the money.
Online slots are also rich in bonus features.  Depending on your game of choice, there may be multiple features available on the reels.  Most games at our online casino South Africa have scatters, wilds and free games.  The best online slots at Springbok Casino, however, have the standard features plus one or more of the following – prize multipliers, replicating wild reels, infinite respins, cascading payline wins and so on.
As with video poker, you usually have to achieve a particular combination of symbols on the gaming interface to trigger the features.  That said, Real Time Gaming is renowned for its random jackpot slots.  These games can randomly award one or more progressive jackpots after any spin of the reels!
The Verdict
When all is said and done, which is the better online gaming category at the #1 online casino for South Africa?  Is it video poker or online slots?  It all depends upon what sort of gaming experience you are looking for.  If it is fun, colour and creativity you are after, then online slots are your game.  When you want more cerebral and challenging online gaming sessions, video poker is right up your street!
Why not sign up at Springbok Casino, log in to the top ranked online casino in South Africa and give both genres a go?  That way, you can find the real money games best suited to your expectations!