Five Reasons to Play Jacks or Better Video Poker?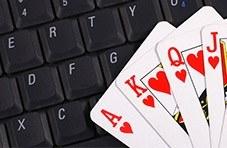 A lot of our players understand by now that video poker actually has the best return to player rate of any game at Springbok Online Casino.  That doesn't mean that the return to player rate is a lot lower in other games.  Slots return about 97% and blackjack returns about 98%.  Slots are a game of pure chance so you really don't have any way to increase your chances of winning. That's why we always say that slots are a pure form of entertainment with a betting side to them.  The emphasis is always on fun.
In blackjack, you can study the variation you like the most and learn the best play in every situation.  In that way, you can increase your winning chances in blackjack.
Practice Makes Perfect
Video poker is similar to blackjack in this regard.  You can get better by playing as often as you can.  One way we make it easy for players to play is by becoming the go to no deposit casino for South Africans. We offer a no deposit bonus of R250.  So, if you use the no deposit bonus on video poker, it's like getting a free lesson in the game.
We also let you play in the free play mode for as long as you like.  In these ways, we try to make your gaming more fun.
Jacks or Better
Some players ask our customer service team why so many video poker variations are for Jacks or Better.  One question we hear a lot is why don't you make the games for Tens or Better?
Here are a few reasons why we prefer using Jacks or Better.
Payouts for Good Hands
The number of good hands is the same if you're playing Jacks or Better or Tens or Better.  But in Tens or Better, there will be a lot more winning hands.  That means that the pool of money available to pay out for the really good hands would necessarily be smaller.
Jacks or Better creates the best balance between a game that is winnable and a game that is more winnable but pays out less when you get a very good hand.
In Tens or Better, the big extra payout for a rare Royal Flush would have to be a lot less than the amount we pay now.  Also, in the long run, the overall payout rate in both games is the same.  The difference is that in Jacks or Better you win more when you get a top hand.
Managing Your Bankroll
Jacks or Better is less volatile than some other variations at the other end of the video poker spectrum.  When you play a high volatility game, you might get lucky and win a lot or you might be unlucky and lose your bankroll.
Managing your bankroll is also important in the comp points promotion.  Let's say that you can make 100 bets in video poker.  You'll get the comp points for those 100 hands based on your bets.  But, if you play Jacks or Better which has low volatility, you'll be able to play for a much longer period of time with the same bankroll (and you'll probably have money left over or be ahead when your preset gaming session runs out).
If you can play for 200 hands, you'll be able to double your comp points!
Easy to Learn
We always tell our players to use a strategy card when they play video poker or blackjack.  In Jacks or Better, the basic strategy is very easy to learn.  There are a few complicated hands where the chances of going for a big hand overweigh the chances of getting a minimal win.  These take more time to learn because most players instinctively want to keep a winning hand even if they can play for a much better hand.
The reason that Jacks or Better is a better video poker game to play than Tens or Better is because in Tens or Better, you will get more winning hands on the deal.  When that happens, a lot of players will give up the chance for a big win.  By adding just tens to the winning set of hands, the game makes it harder for many players to accept giving up a low winning hand in favor of trying for a much bigger winning hand.
There are other nuances in other versions of video poker that take some time to learn.  You can still use a strategy card in those more complicated variations but most players like to play on their wits alone.  They like to be able to learn the best strategy and then play without referring all the time to a strategy card.
Practice for Land Based Casinos
Land based casinos use Jacks or Better as their "core" video poker game.  You might be an expert in a different video poker variation and when you get to a land based casino, you see that they don't even offer it!  That's because land based casinos are limited by bricks and mortar whilst, in cyberspace, space is unlimited.
So, playing Jacks or Better at Springbok is good practice for the few times each year that you'll go to a land based casino.
Progressive Jackpots
Almost all progressive jackpots in video poker are in Jacks or Better.  Now, if you never play for a progressive jackpot, you won't need to become really good at Jacks or Better for that purpose.  But, we also encourage players to use winnings to go for a really big jackpot.
If you're very good at Jacks or Better, you could take a small fraction of your winnings and "invest" it in a chance for a really big jackpot.  Remember, we are talking here about using winnings to go for that big progressive jackpot.
All in All
Video poker is great whichever version you play.  There may actually come a day when video poker is the most popular game at Springbok Online Casino!