Which Do Players Like Better - Original Slot Titles or Sequels?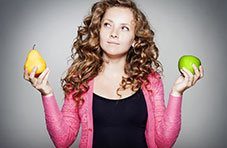 You know how, having seen a great film, one jumps to the opportunity to view its sequel and more often than not ends up disappointed? It got us thinking if same applied to online slots, so we checked a few of the most popular Realtime Gaming titles and here is what we found…
Sequels Rule!
Having added Lucha Libre 2 to our gaming catalogue, we were wondering if our players would find it to be equally good as the original. While nobody within the Springbok team has the ability to predict the future, we realised we've got plenty of information at our disposal to check how sequels performed in the past. And guess what?
Unlike in the movie world, and whichever game we looked at, sequels have been played more than the original titles! It could be because the developers tend to keep content proven to be a success while adding additional treats such as better graphics, extra bonus rounds, and higher payouts. Let's check if that's the case with a few examples. 
More of a Good Thing
Cash Bandits vs Cash Bandits 2
All of the above is true for Cash Bandits 2, our most played slot in 2018. Both versions feature a gang of skilful bandits laying their hands on large amounts of cash. The first offers Wild icons subbing for all except Scatters, which in turn launch the Vault feature with up to 90 Free Spins and a multiplier going as high as x12. What players need to do is correctly guess 1-4 digit code for opening four vaults. The game comes complete with a progressive jackpot. While still delivering over 25 lines, in Cash Bandits 2 Wilds come grouped and Vault feature offers as many as 190 free games with a multiplier of up to x17. There are now five vaults in play, each requiring 1-5 digit code to open.
Bubble Bubble vs Bubble Bubble 2
The original Bubble Bubble features 50 paylines, Winnie the Witch as an expanding Wild icon that triples the prize, and Scattered-activated bonus launching one of three features -  Bewitched, Great Ghosts, or Wild Witches. The first lets you spin for free while Winnie occupies the entire middle reel, the second releases Wild ghosts after every Scatter win, and the third plays with one or two Wild reels and a Win-win feature. In Bubble Bubble 2, Winnie receives a visit from her sister Wanda and now you've got two Wild icons to help you out. Greater Ghosts bonus round offers 20 Free Spins with up to 9 Wild Ghosts, Ultra Bewitched launches free games with one or two Wild reels, while Wilder Witches feature offers an opportunity to win either tons of additional Free Spins, Wild middle reel, or both simultaneously.
Enchanted Garden vs Enchanted Garden 2
Enchanted Garden is a 5-reel and 20-payline slot with a progressive jackpot. Wild Fairy Princess doubles the prize, and when she appears on reel 5 while Scattered Garden lands on reel 1, you're treated to a set of free games with all prizes tripled. What's more, firefly symbols will randomly appear over regular game icons to award extra Free Spins. Enchanted Garden 2 was launched with upgraded 3D visuals. Wild Fairy Princess still does her magic, while Scatters launch one of two special features. Firefly feature plays exactly the same as in the original title, and Fairy Queen additionally populates the reels with extra Wilds.
Comparing originals with their sequels, it becomes clear why the latter score better. New games are more visually appealing and as a rule deliver more than their predecessors, both in terms of features and payouts.