Why 3 Reel Slots are Red-Hot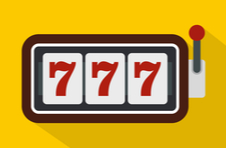 Classic slots may be a bit too retro for some as far as graphics go… but they are some of the most lucrative casino games around.  They are the kind of games where every spin of the reels count.  If you are intent on making money at Springbok Casino, rather than being blow away by the themes, animations and sophisticated game play of the 5 reel titles, now is the time to find out why classic slots are red-hot!
The Original Machine-Based Casino Games 
What is the first thing that springs to mind when you think of slots?  The odds are images like bells, bars, cherries and lucky sevens pop into your mind.  What do these symbols denote?  Classic 3 reel slots, of course! These are the original machine-based casino games that graced the vast gaming halls in Las Vegas and Atlantic City.  
Even today, a significant portion of the floor is the exclusive domain of fruit machines and the more user-friendly iterations of one arm bandits. 
They may not have the pizazz of video slots but with just three reels, limited paylines and a handful of game icons, the probability of hitting winning combinations is much higher than that of the more expansive slots.
Find a Suite of Three-Reelers at Springbok Casino
Springbok Casino has followed the universal trend of offering players a comprehensive choice of gaming categories.  As a result, you will find the latest releases from Real Time Gaming (RTG) interspersed with an awesome suite of classics. 
Dig a little deeper and you will discover that there are few 3 reel slots that have the traditional classic structure and pay table but with a few surprises integrated into the mix.  Before we explore these potential money spinners in more detail, let's take a quick look at the key advantages of playing 3 reel slots at Springbok Casino… or anywhere else for that matter!
Key Advantages of Playing 3 Reel Slots 
What is immediately apparent is you do not have to break the proverbial bank to bet on the outcome of 3 reel slots.  As these casino games typically have one up to five fixed paylines - with a few exceptions here and there – you don't have to activate multiple paylines with the maximum number of coins per wager in order to enhance your chances of winning. 
That of course fits neatly into the playbook of those of you who have a limited bankroll.  It also means you can prolong your slots playing sessions right here at Springbok Casino… and who wouldn't want to do that?  
Rapid Game Rounds Mean More Potential Payouts
Another equally important factor is the speed at which the game rounds occur.  As there are a limited number of features inherent to these slots, you can fit in a lot more spins.  What is the significance of more rapid game rounds?  Well spins deliver wins and wins are essentially what playing the casino games arranged under the slot's category is all about!  
Classic slots are simplicity at its best.  It is easy to keep track of what is happening onscreen.  It is even easier to tally up the payouts that typically occur at a much high frequency than that of the 5 and 6 reel casino games!
What are Best 3 Reel Slots at Springbok Casino? 
What is the pick of the bunch when it comes to 3 reel slots at Springbok Casino?  Well in our estimation there are three casino games that offer that little bit more than most:
777 - one fixed payline slot with a wild and optional hold feature   
Magic Mushroom - 27 pay ways slot with expanding wilds and a respin feature  
Jumping Beans - five fixed payline slot with a wild, scatter, nudge feature and free spins 
777 Slot 
At first glance 777 Slot appears to have limited appeal.  In reality nothing could be further from the truth.  In addition to an optional hold feature that you can use strategically to generate impressively large payouts, there is a wild card that appears frequently on the reels to complete payline wins.  The wild is also the highest paying icon in the game… and here is where things get really interesting.
In this unique 3 reel slot, there are three broad betting ranges available per spin; Normal Bet (R2.50 to R7.50), High Bet (R10.00 to R22.50) and Superbet (R25.00).  When you hit three wilds on the single payline with a Normal or High Bet in play, you win 1000 x and 1680 x the stake respectively.  Land the same combination on the Superbet and you will win the locally funded progressive jackpot, which currently stands at over R60k!
Magic Mushroom Slot
Don't be fooled by Magic Mushroom slot's fantasy theme.  It is a seriously hot little slot that easily fits into the best casino games category at Springbok Casino.  Besides the standard wins, it is the expanding wild reel and reel respin that can really deliver eye popping payouts. 
The respin feature is particularly unique as apart from the sticky wild reel, only one randomly selected icon fills the spaces on the remaining reels that aren't essentially blanked out.  At one point when I was playing the game, the wild activated respin feature generated more than R1,000 on the Superbet, a bet that all players are advised to adopt.
Jumping Beans Slot
Jumping Beans is the most feature-rich of all the 3 reel casino games featured right here.  Besides a wild that doubles all payouts, there is a scatter that unlocks 10 free games.  There is also an auto nudge feature that exclusively nudges the wild and scatter onto the gaming interface when they are lurking one spot above the reel.
During the free game time, every time Mr Bean wild, Mrs Bean scatter and Bandito Bean appear on screen, they are added to the multi-level, multi-bean bonus bean tally.  At the end of the free game feature you are awarded a prize depending on the number of beans and bonus level you have achieved.  What is the most you can win?  Up to 100 x your stake!
Anybody who thinks 3 reel slots are one dimensional and boring are strongly advised to register an account at Springbok Casino.  Along with the classic gambling titles, there is an infinite selection of casino games available on-demand that offer equally enticing payouts and game play!