Gambling Tips
Make the best out of it! Here you'll find lots of handy tips to become even better.
Over the years, many people have tried to scam the online gambling for real money slot machines. Scamming slot machines was more popular before the introduction of the automatic hopper and the random number generator but even then, it wasn't easy. Today, with modern technology, it's harder than ever. However, the challenge doesn't keep people from trying.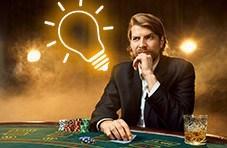 Springbok online casino continues to grow.  We are now considered the top online casino for South Africa.  One reason so many gamers are coming to Springbok is that we try our best to give you the kinds of tips and playing strategies that will help you win.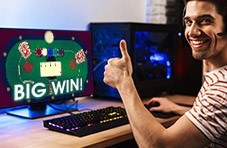 One of the most exciting games at Springbok online casino is multi-hand video poker.  This brand of video poker is so exciting because it multiplies your chances of hitting a big win since you play more than one hand at a time.  You can play multi-hand video poker with your Springbok Casino no deposit bonus and get the feel of the game at no cost whatsoever to you.
Roulette is a fascinating game of chance. The game is simple to play but involves a complex betting schedule that offers challenges and suspense. Roulette is one of the most popular games at casinos around the world. There are thrills, excitement and no deposit casino bonus giveaways that come with the game.  If you're planning on playing the game for real money, you should take a few minutes before the first spin to explore the rules of the game, theme variations, and the different bet types.