Gambling Tips
Make the best out of it! Here you'll find lots of handy tips to become even better.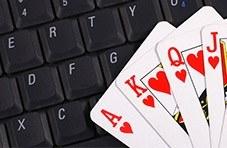 A lot of our players understand by now that video poker actually has the best return to player rate of any game at Springbok Online Casino.  That doesn't mean that the return to player rate is a lot lower in other games.  Slots return about 97% and blackjack returns about 98%.  Slots are a game of pure chance so you really don't have any way to increase your chances of winning. That's why we always say that slots are a pure form of entertainment with a betting side to them.  The emphasis is always on fun.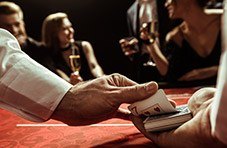 One of the great games that RealTime Gaming, our game provider, has in its menu of games is Three Card Rummy.   This game has a lot of exciting nuances so sit back and we'll explain this fun online casino game to you.
Keep in mind that at Springbok Casino, we emphasize the fun side of gaming so before you online gamble for real money, we suggest you to play this game in our free play mode.  You'll see there are some subtle aspects of 3-Card Rummy so it's a good idea to practice play before you play for real.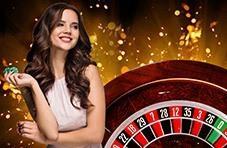 There is a term that people use when they are talking about investments that also sometimes apply to online casino gaming.  That term is "hedge".  Sometimes we think that only the people who actually know how to hedge understand the term.  Actually, the term "hedge" is pretty straightforward: it means accepting the chance to make a smaller profit by also accepting not earning a higher profit.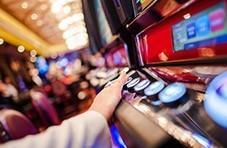 We think of ourselves as the primary online casino for South Africa.  We see ourselves as far more than just an online casino.  As you know, we also feature South Africa in the travel section at the bottom of the home page.  We also run this series of articles in which we give you good gambling and gaming tips.