Gambling Tips
Make the best out of it! Here you'll find lots of handy tips to become even better.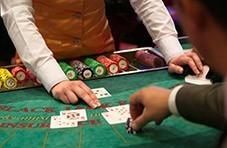 In this tips article, we'll talk about various ways blackjack experts view the game.  Blackjack is a game that requires close attention to detail and constant decisions.  So, it should help you improve your game if you learn the perspectives experts bring to it.   One of the things that make Springbok the leading online casino for South Africa is that we do as much as we can to make gaming fun.  One way to make playing blackjack fun is to learn as much about it as possible.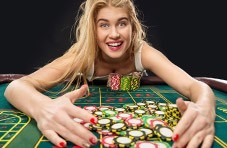 Roulette players often confuse the two similar but different concepts of "chance" and "probability".    Most online casino games are games of chance.  Players often get confused between the obvious chance in a game and the probability that a given outcome will result.  At Springbok, we offer a no deposit casino bonus to new players as a way that they can try out all our games, both the games of chance and the games of skill, and hone their skills.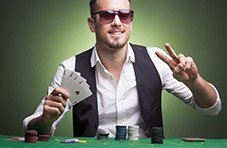 We have explained in past articles that video poker is the single game at an online casino that has the return top player rate closest to 100%.  The difference between winning at video poker and losing is usually a combination of mistakes players make plus a run of some bad luck.  If you make the correct play all the time and have a run of some good luck, you will indeed win at video poker more often than you'll lose.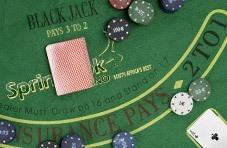 Blackjack players are a breed apart from other players.  We all like slots, of course, and all of the other casino games but we seem always to come back to blackjack.  Online casino and land based casino operators have learned an important lesson in the two decades or so that the two very different gaming venues have been in competition with each other.  That lesson is that playing blackjack at an online casino makes gamers want to play blackjack at a land based casino and playing at a brick and mortar casino makes us regularly want to open up our favorite online casino for a few hands.